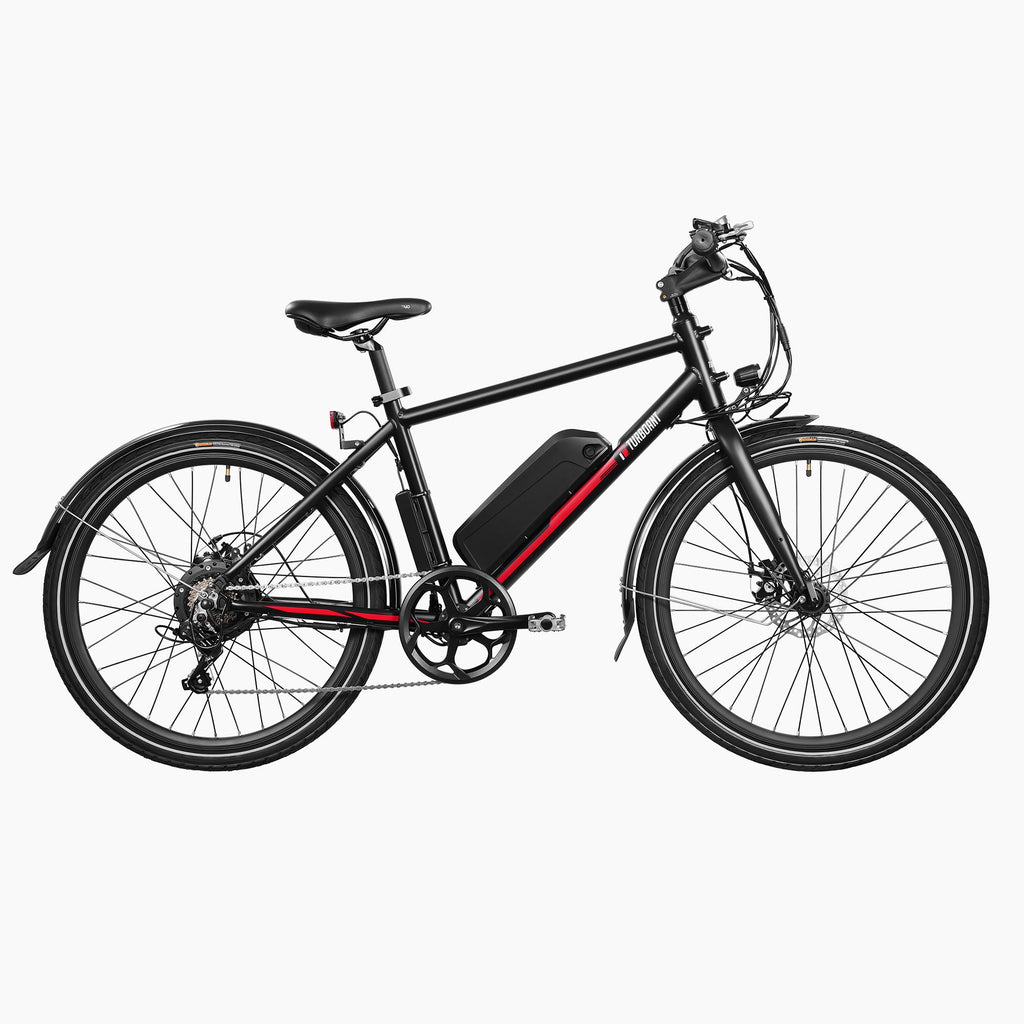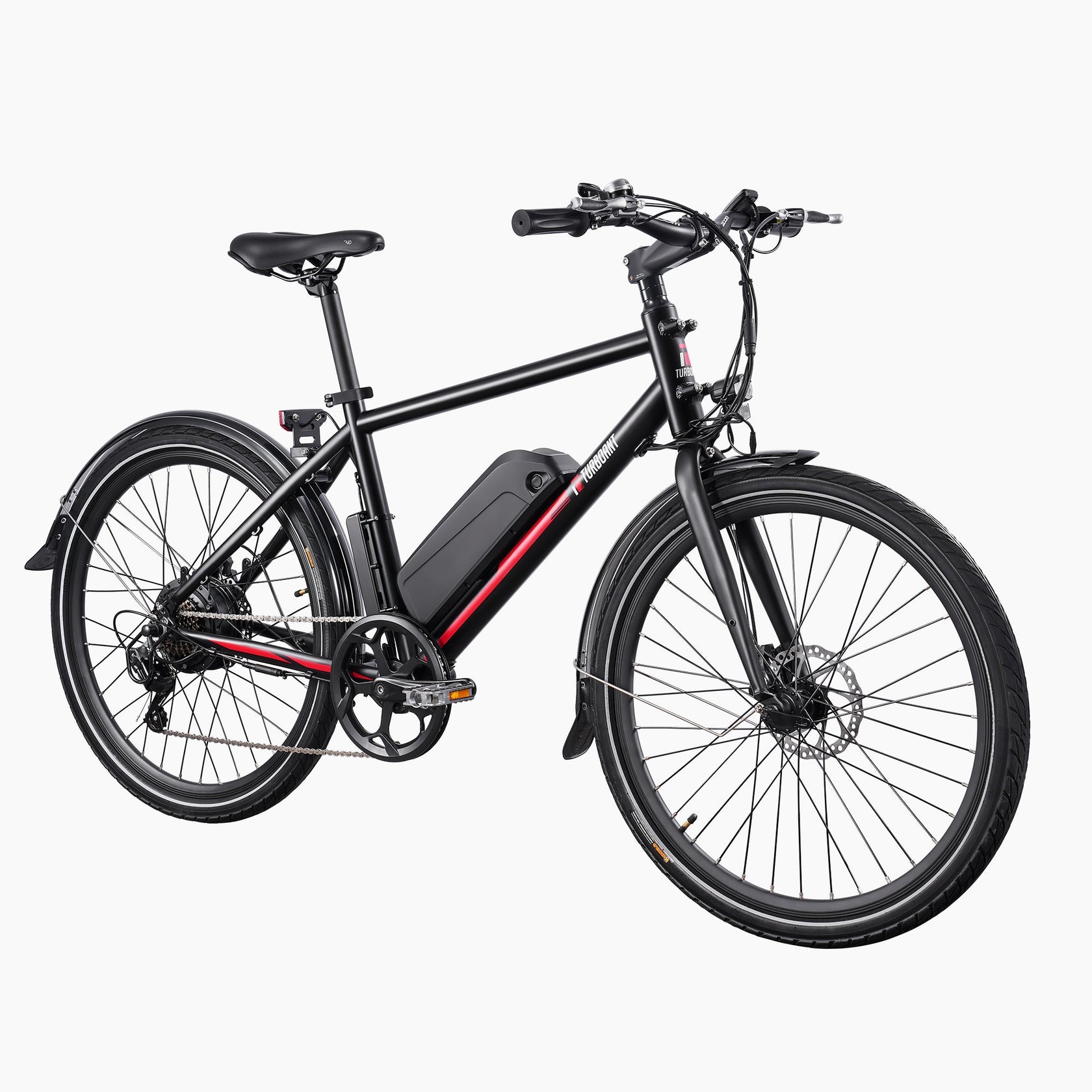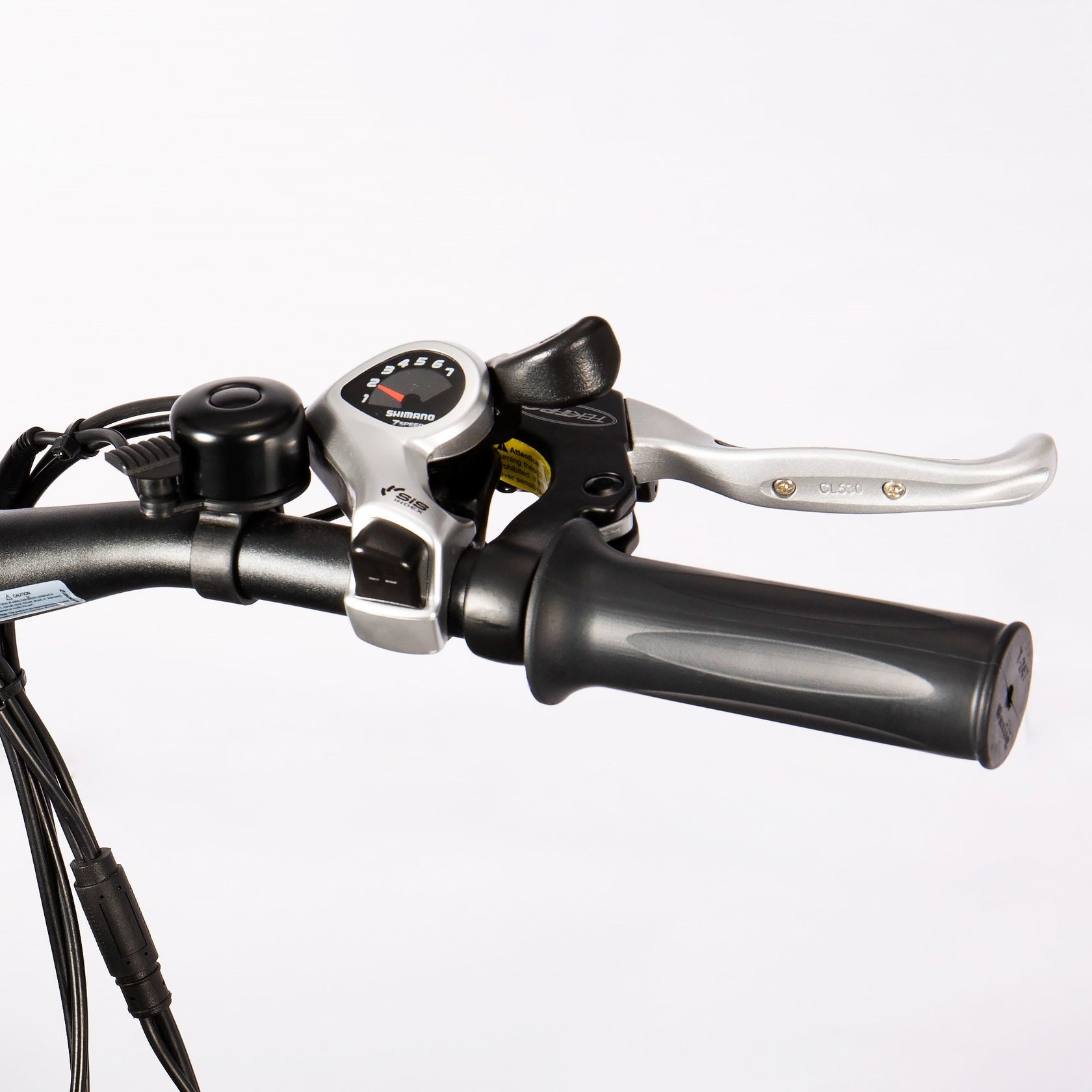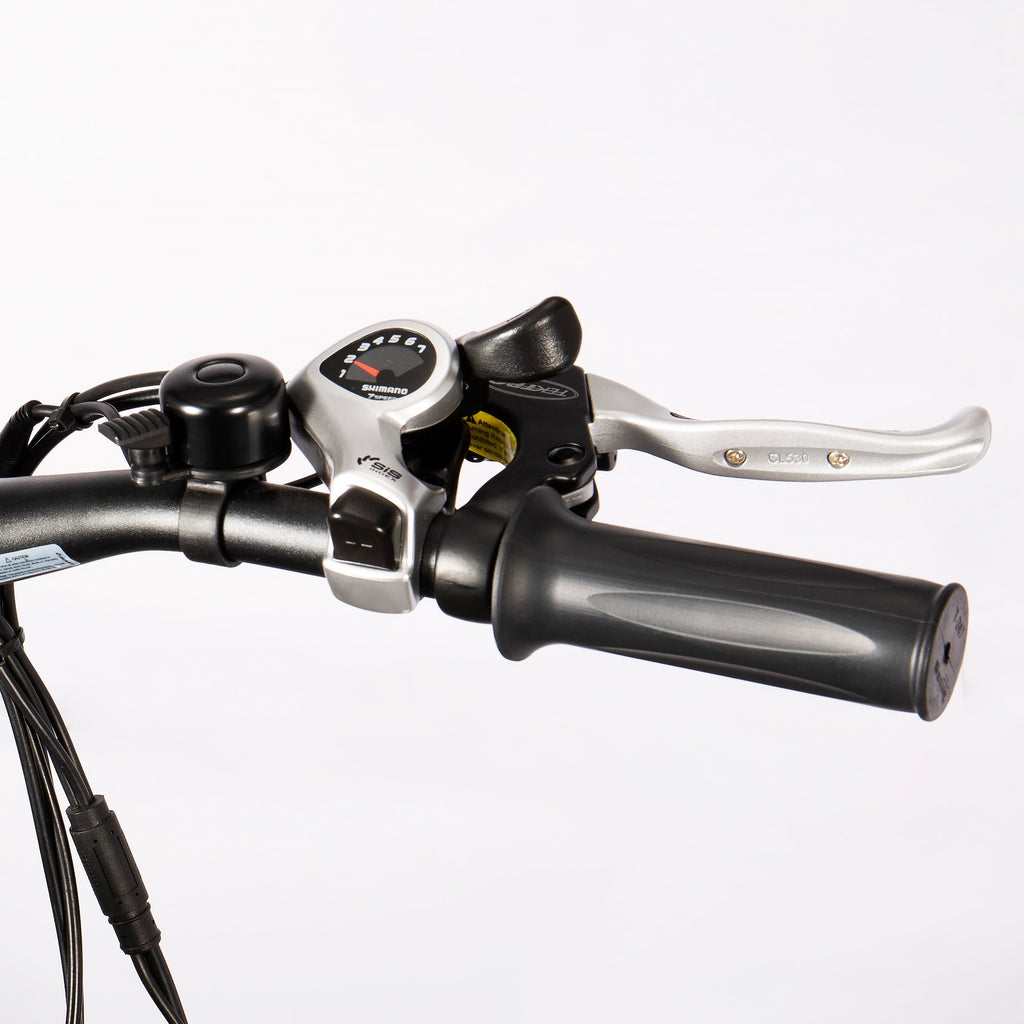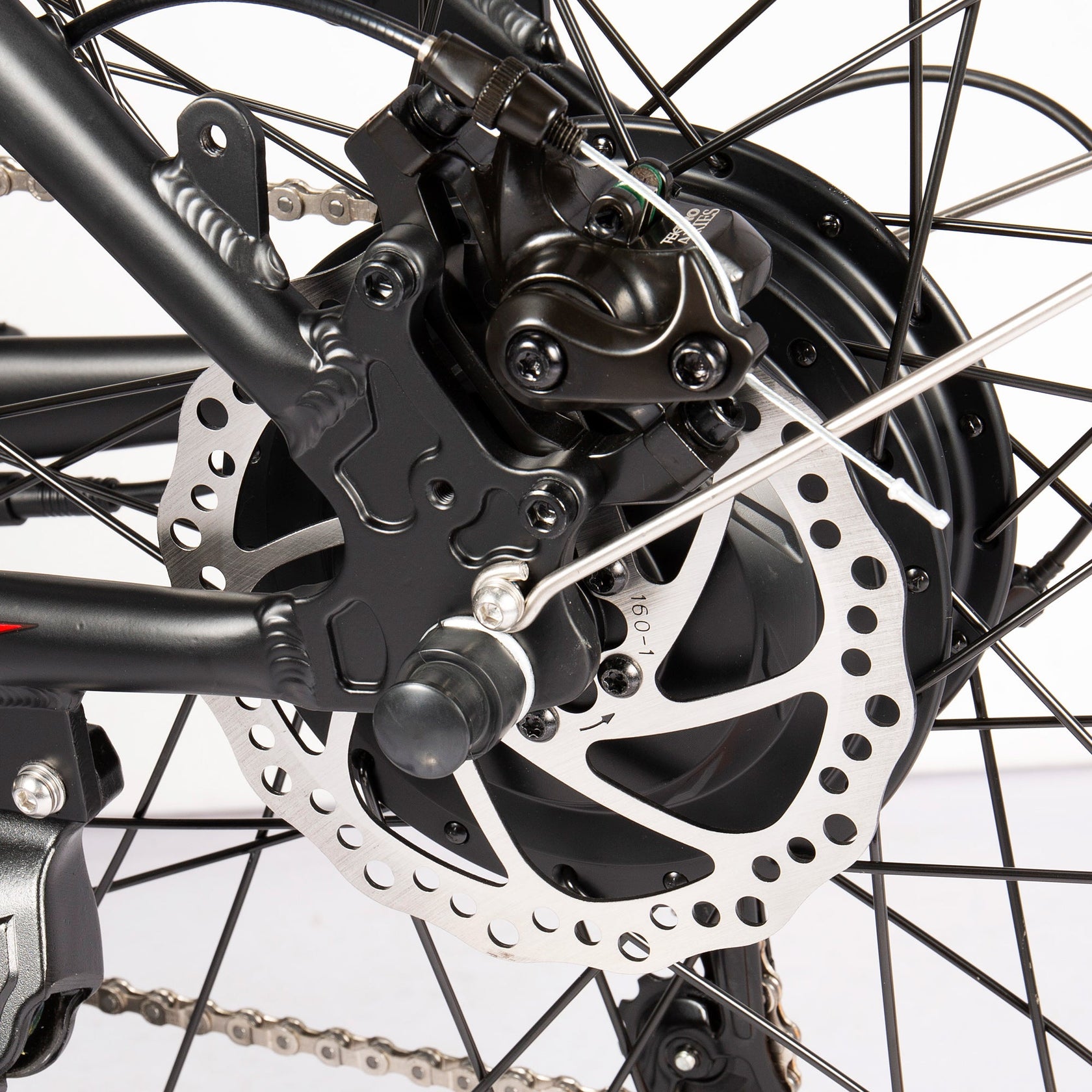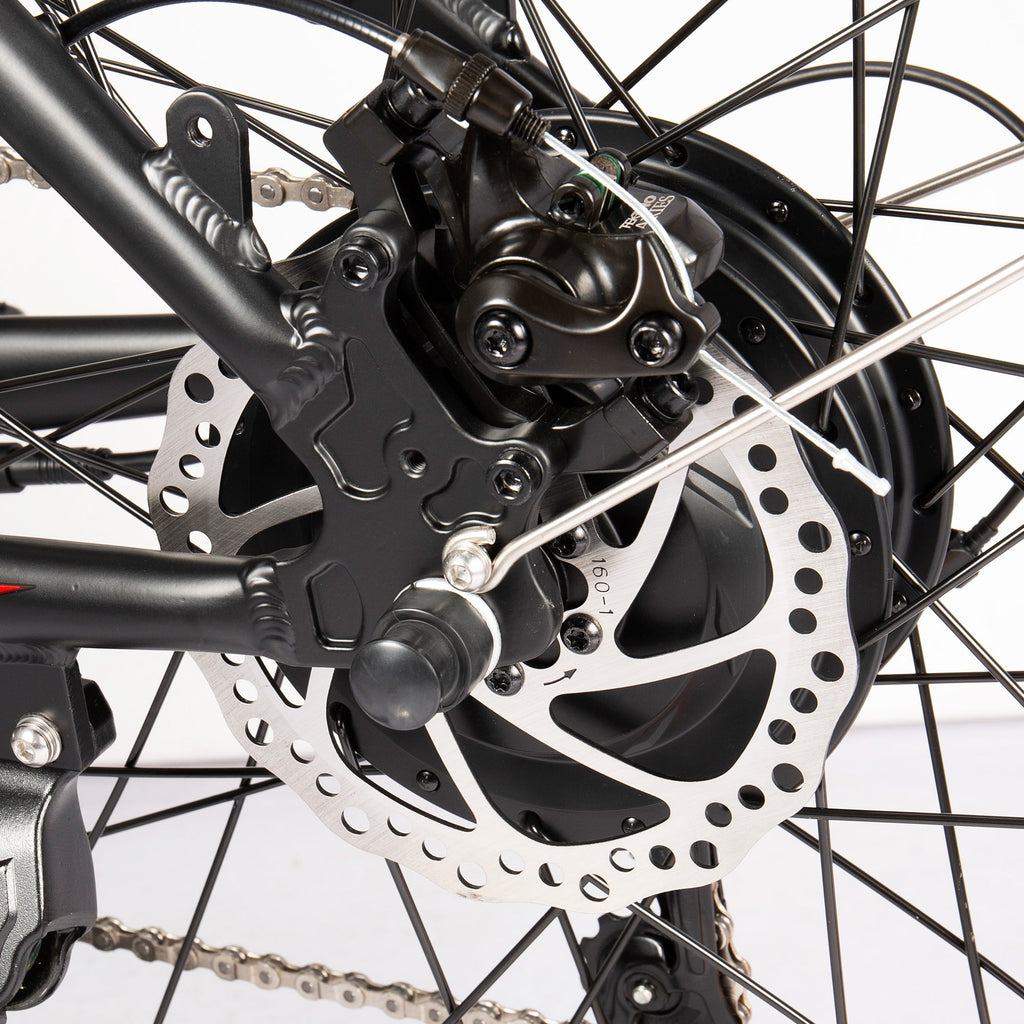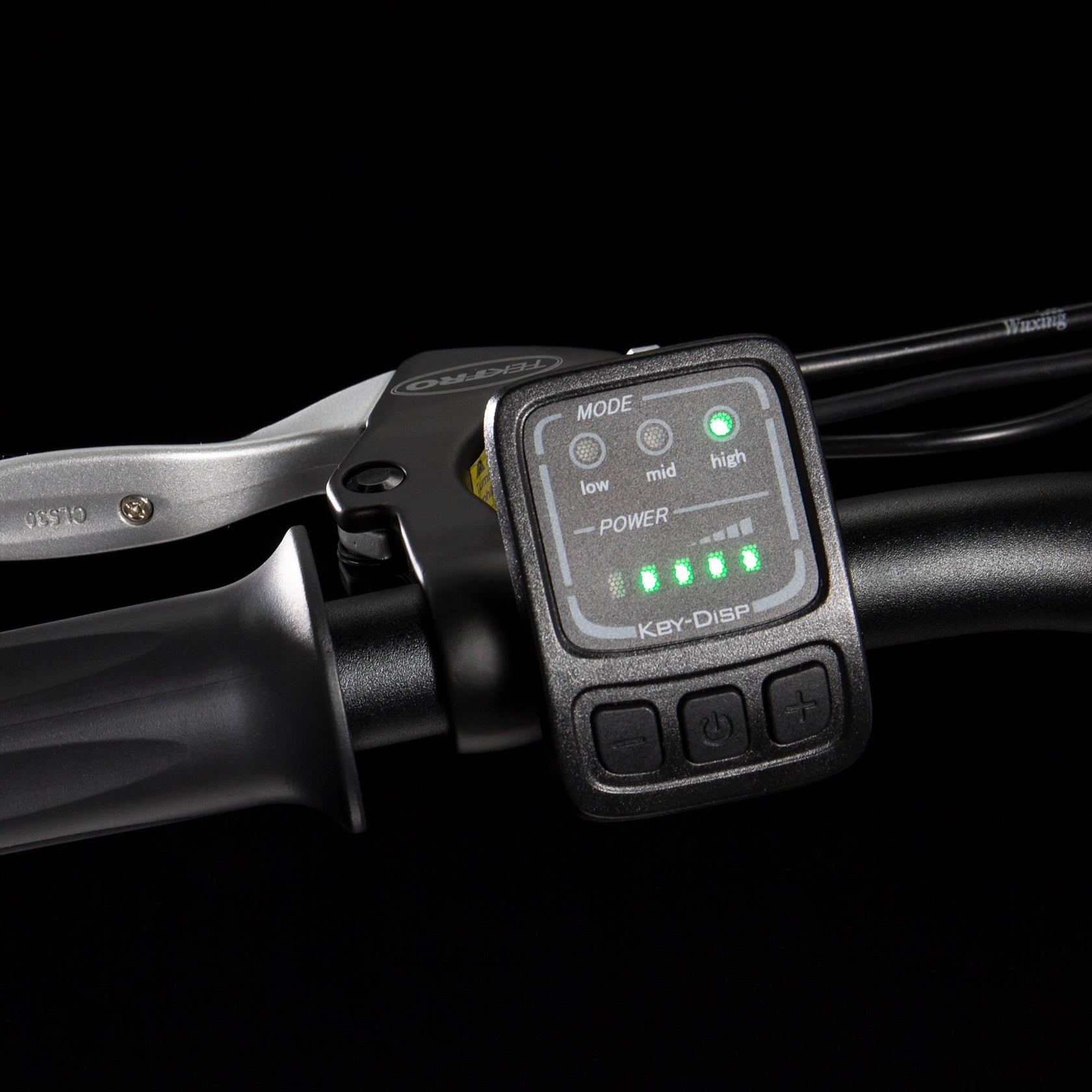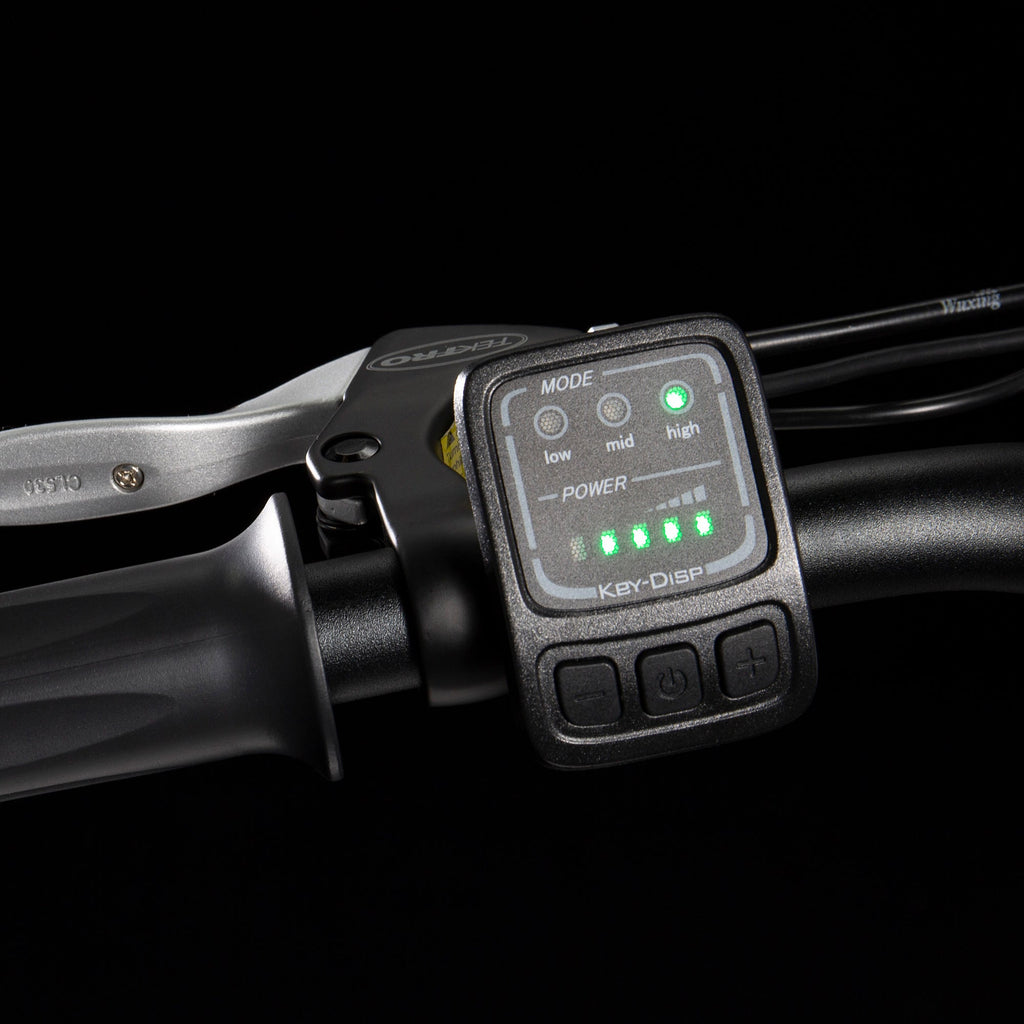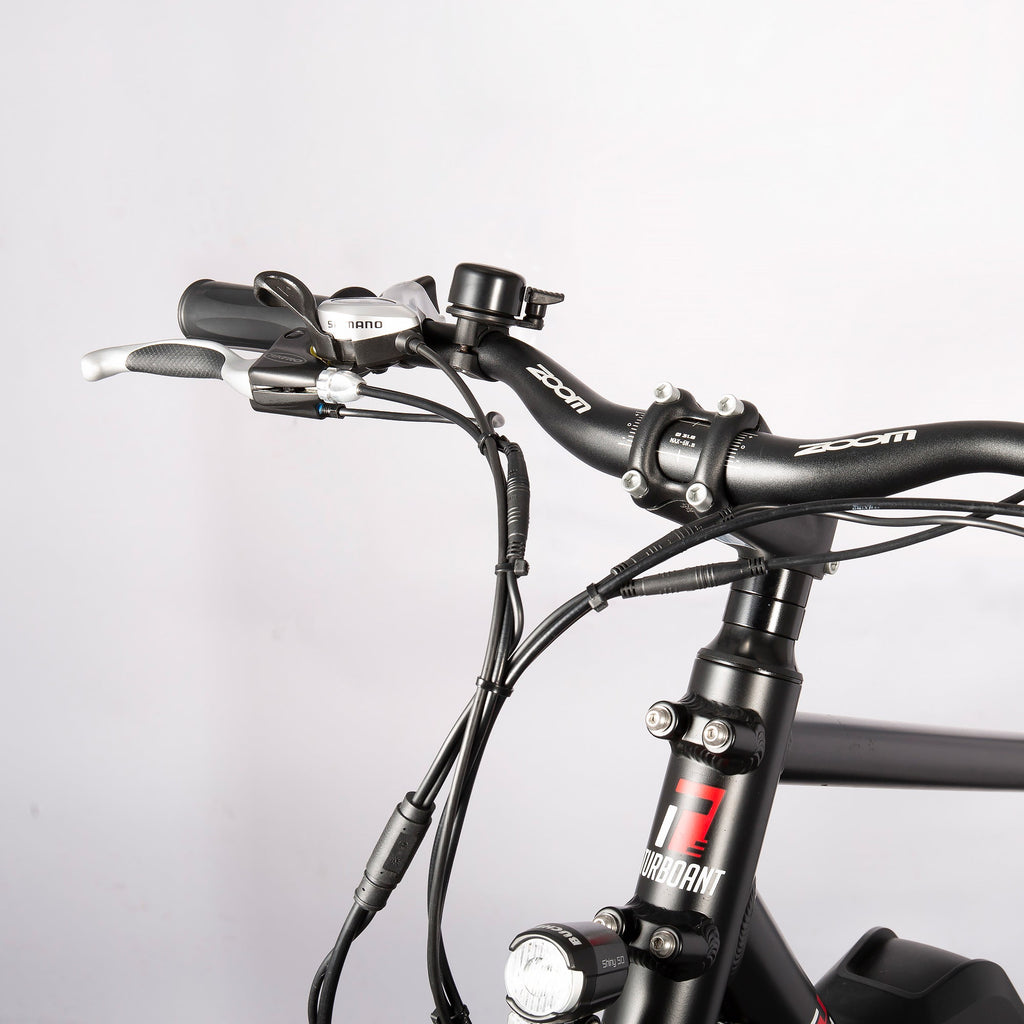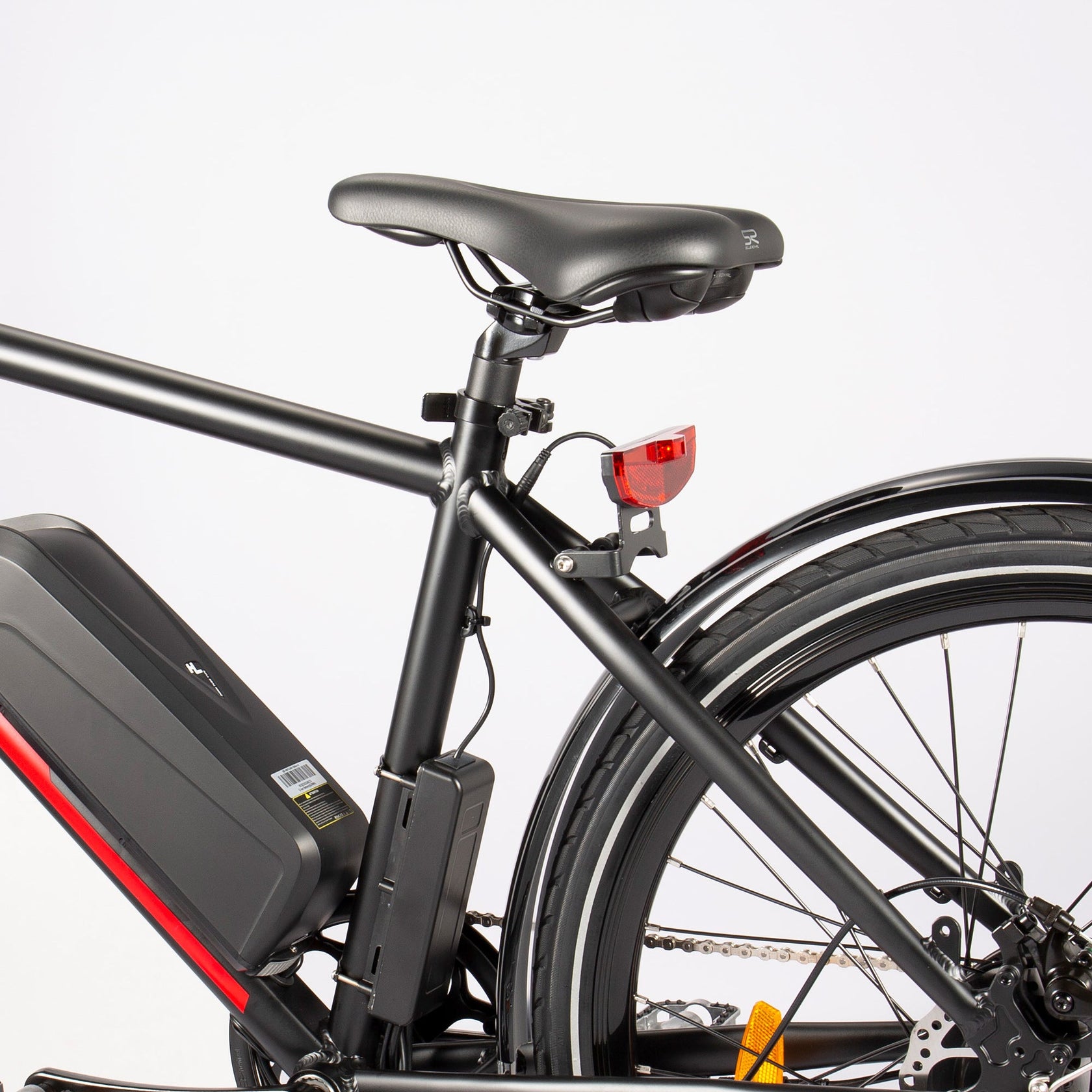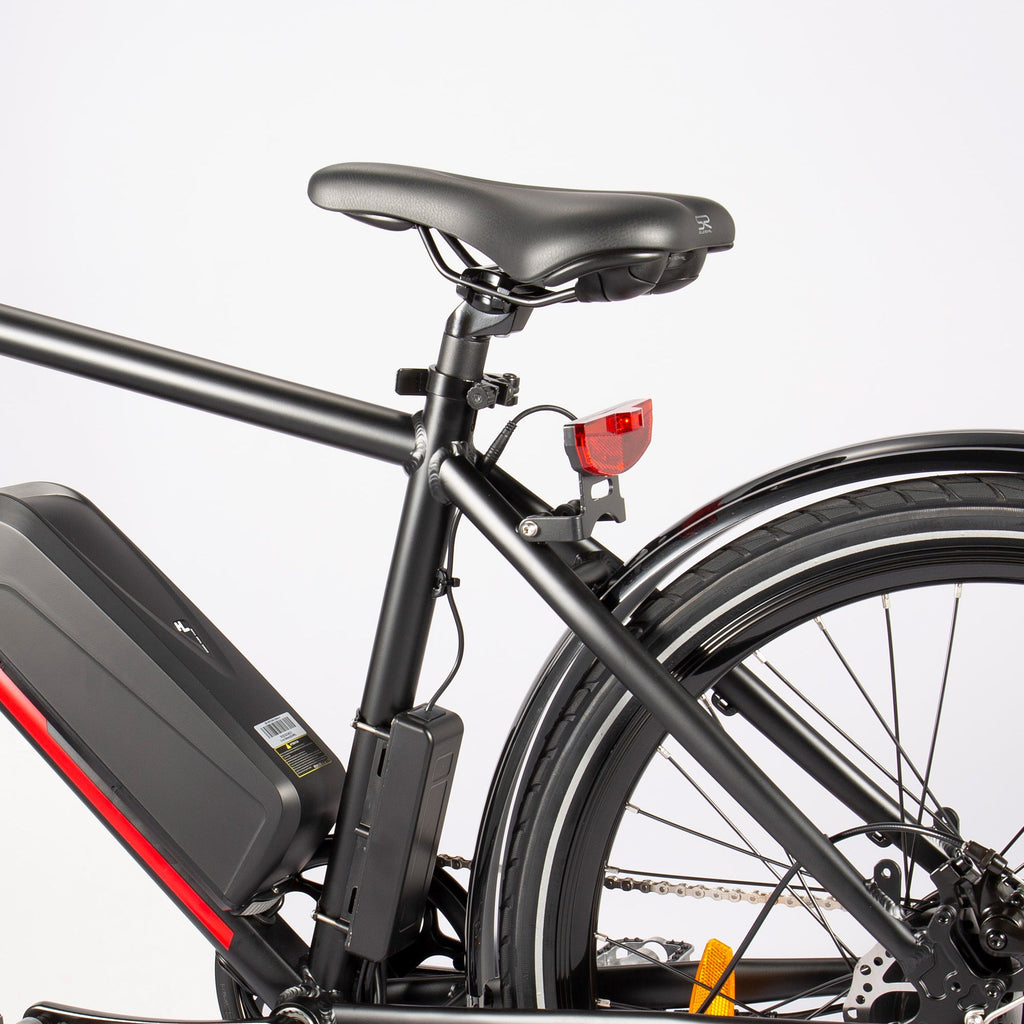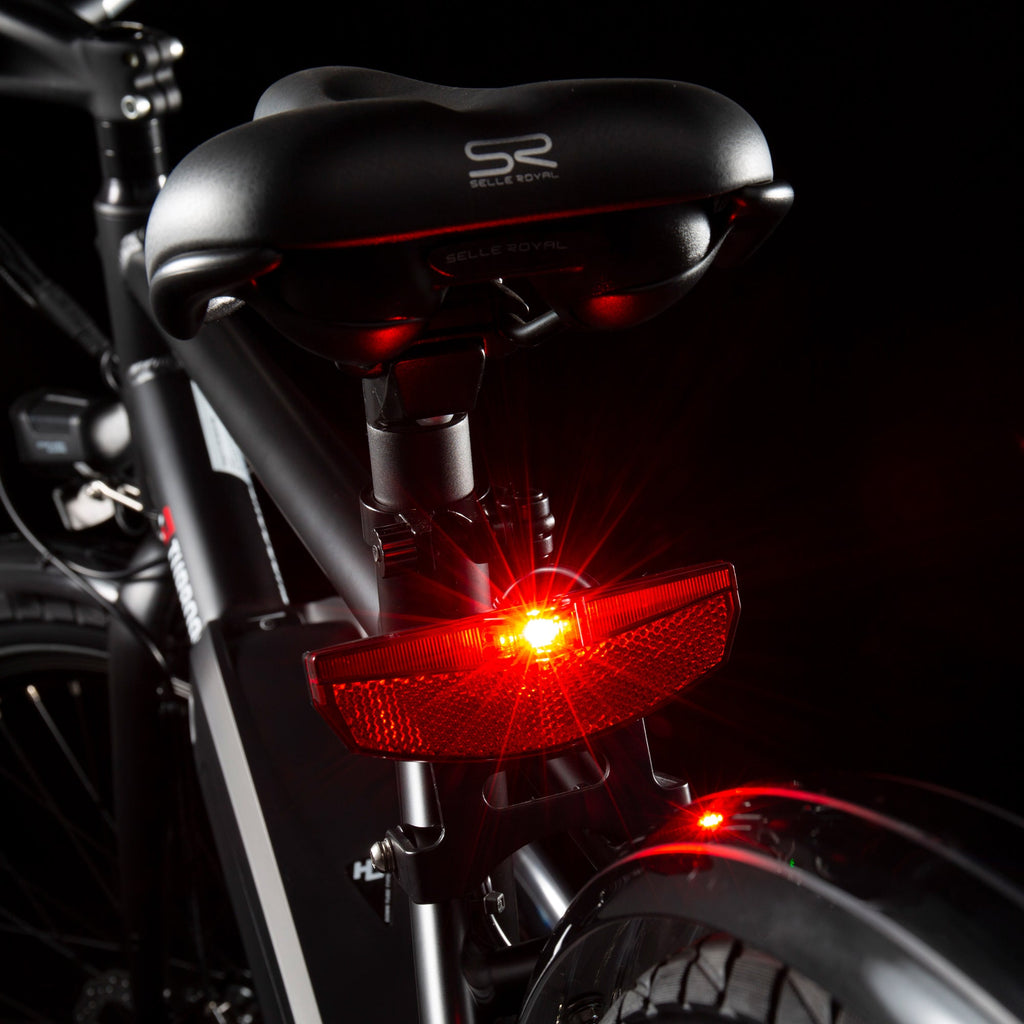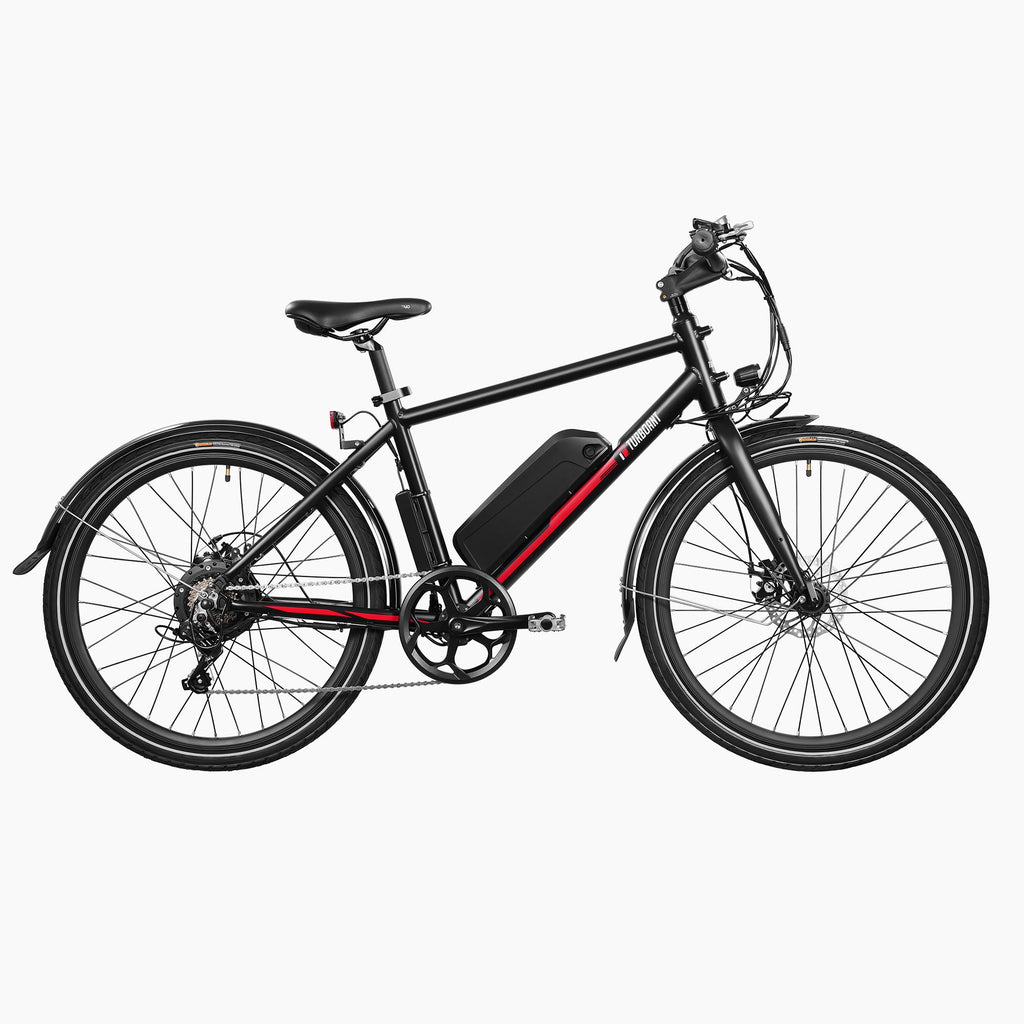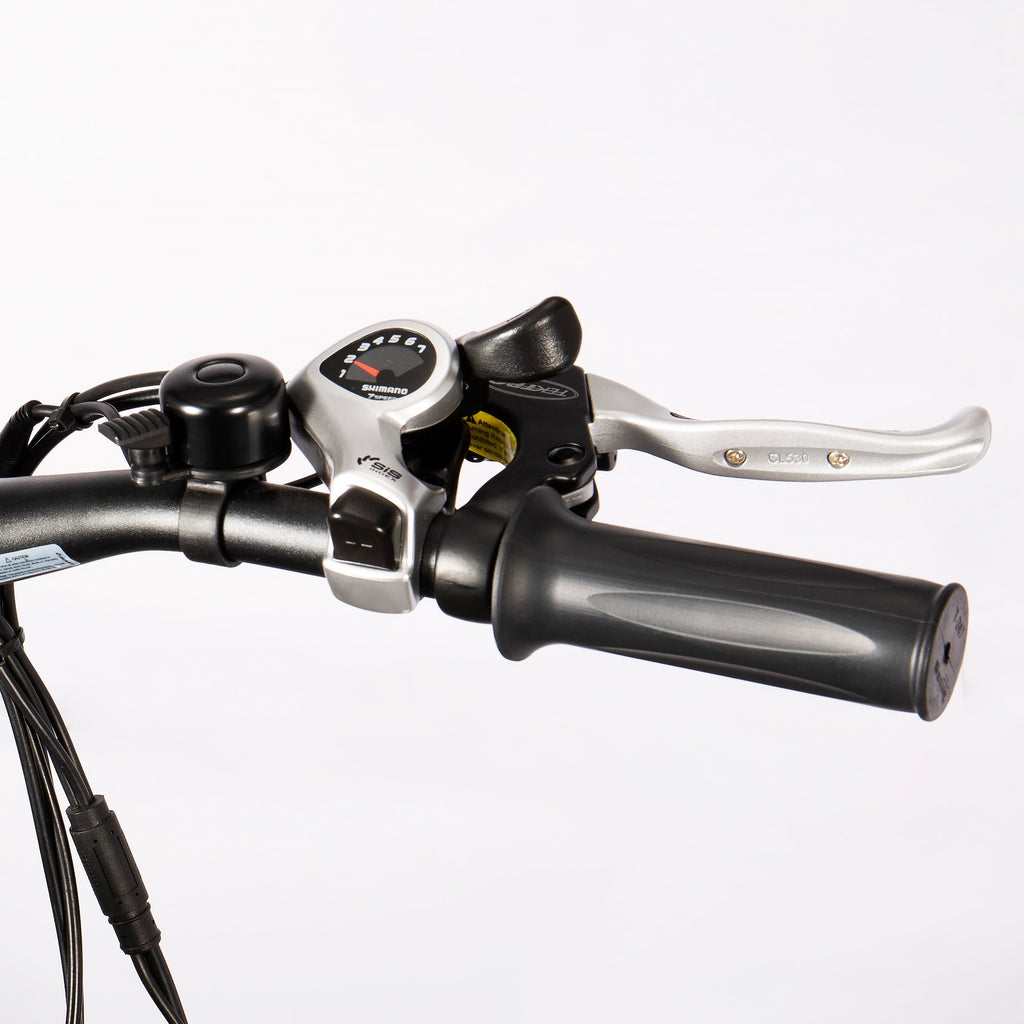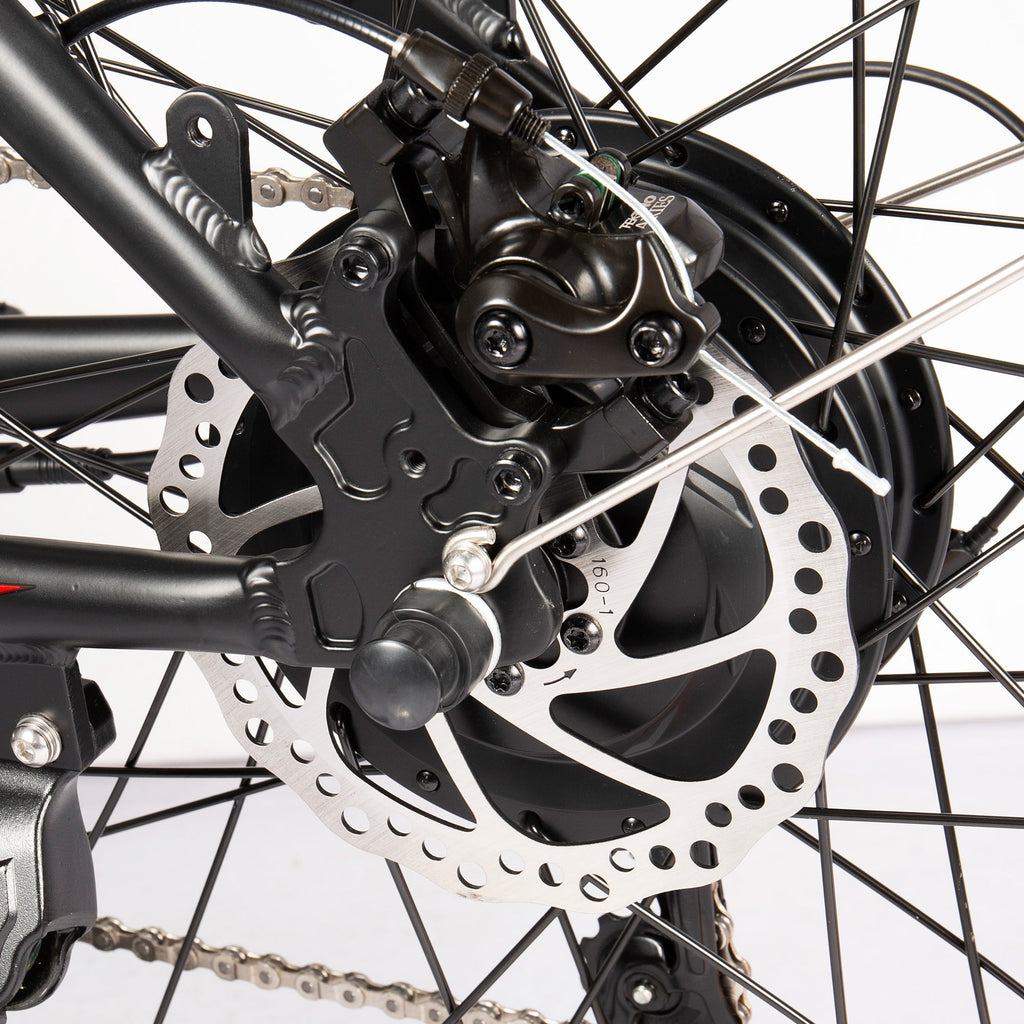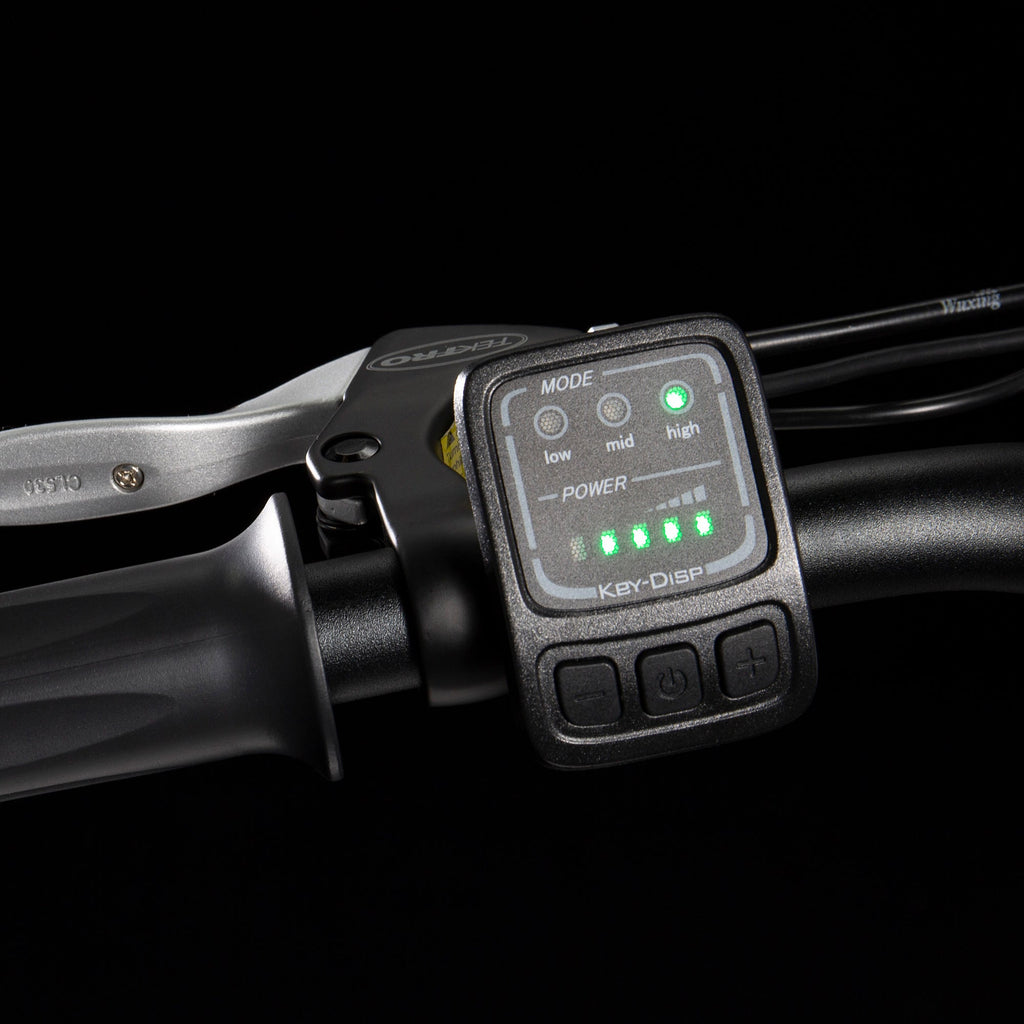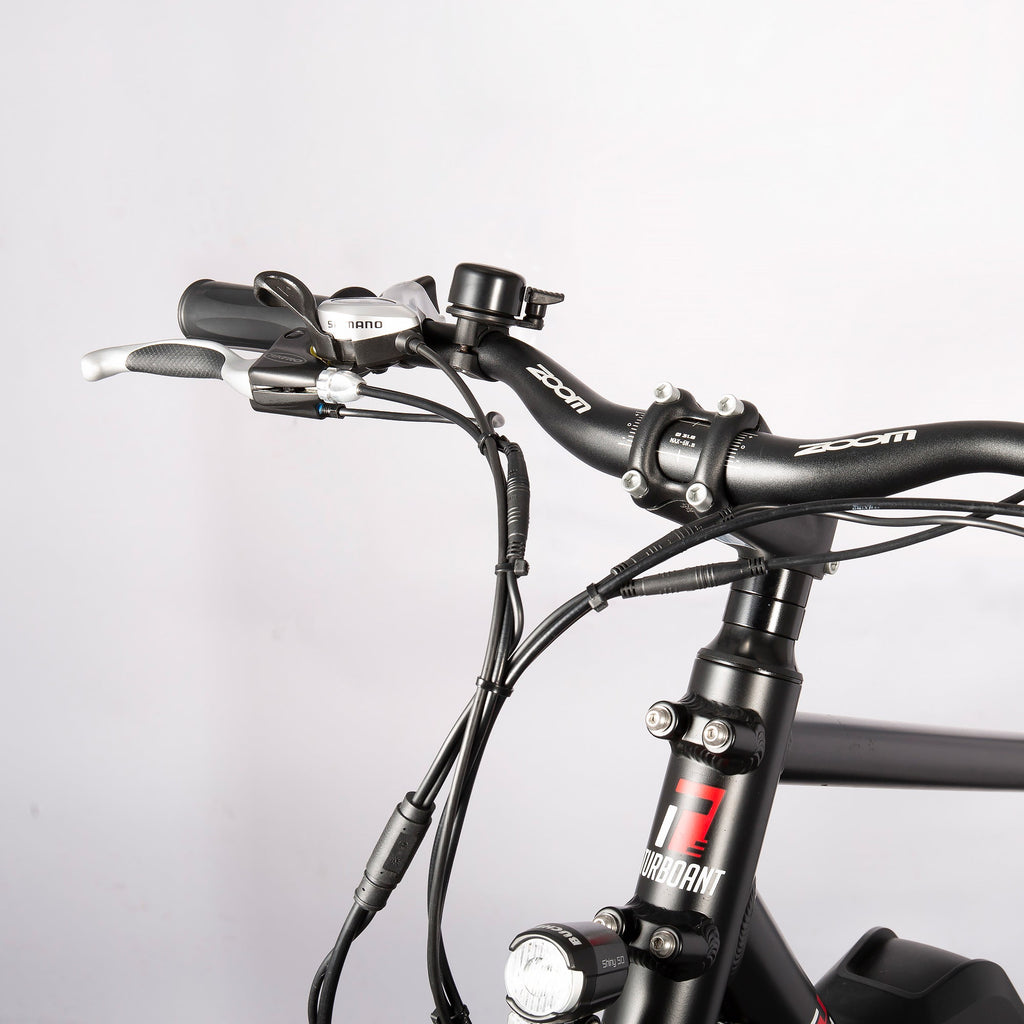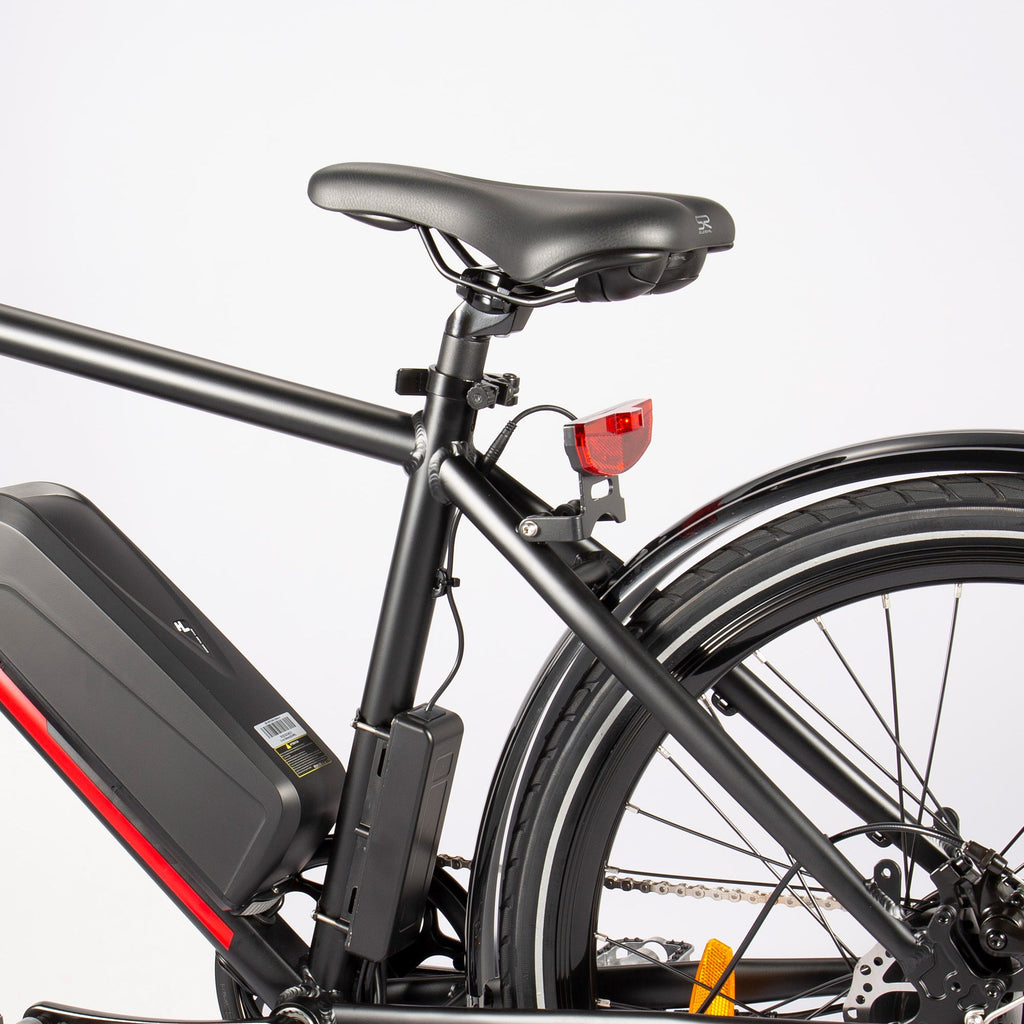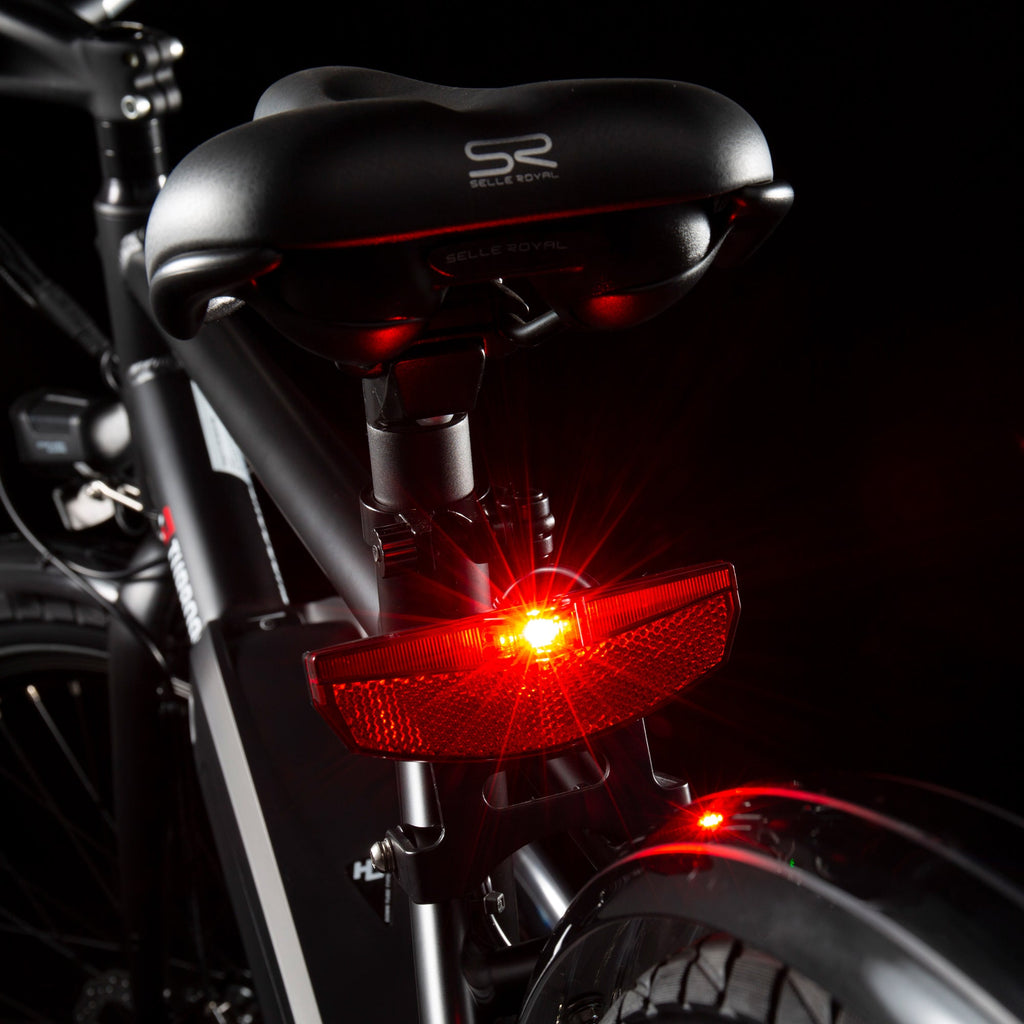 TEST 2-TurboAnt Ranger R1 Electric City Bike
An authentic road bike experience powered by a detachable battery
1.599,00€
Fast & Free Delivery Lifetime Technical Support 24-Month Warranty
Our Europe-based warehouses offer free shipping to all EU countries with no custom clearance fee. Orders will be delivered within 5 business days.
Our professional service continues long after your purchase. Feel free to contact TurboAnt's technical support team at support@turboant.com, or call 1-833-310-2205.
Our warranty policy covers all electric bike orders for up to 24 months after sales, and the 30-day return and refund policy allows you to buy with peace of mind.
The R1 is sold out for now, so why not let the X7 Pro E-Scooter continue the riding fun for you?
Highlights

Description

Destacado

Highlight

Specifications

Spécifications

Especificaciones

Specifiche

Packaging

Emballage

Empaque

Imballaggio

Q & A

Q & R

Q & A

Q & A

Reviews

Commentaires

Reseñas

Recensioni
Efficient Urban Commuting Solution

Une solution efficace pour les déplacements urbains

Una solución eficiente para el transporte urbano al trabajo

Soluzione Efficiente al Pendolarismo Urbano

A performance-oriented electric bike, giving you a boost to climb hills with ease

Un vélo électrique voué à la performance, qui vous donne un coup de pouce pour gravir les collines avec aisance

Una bicicleta orientada al rendimiento que te ayuda a subir cuestas con facilidad

Una bici orientata verso la performance, che ti da una spinta per scalare le colline con facilità
High Performance, Upgraded Riding Experience
Hautes performances, expérience de conduite améliorée
Alto rendimiento, experiencia de conducción mejorada
Prestazione Elevata, Esperienza di Guida Migliorata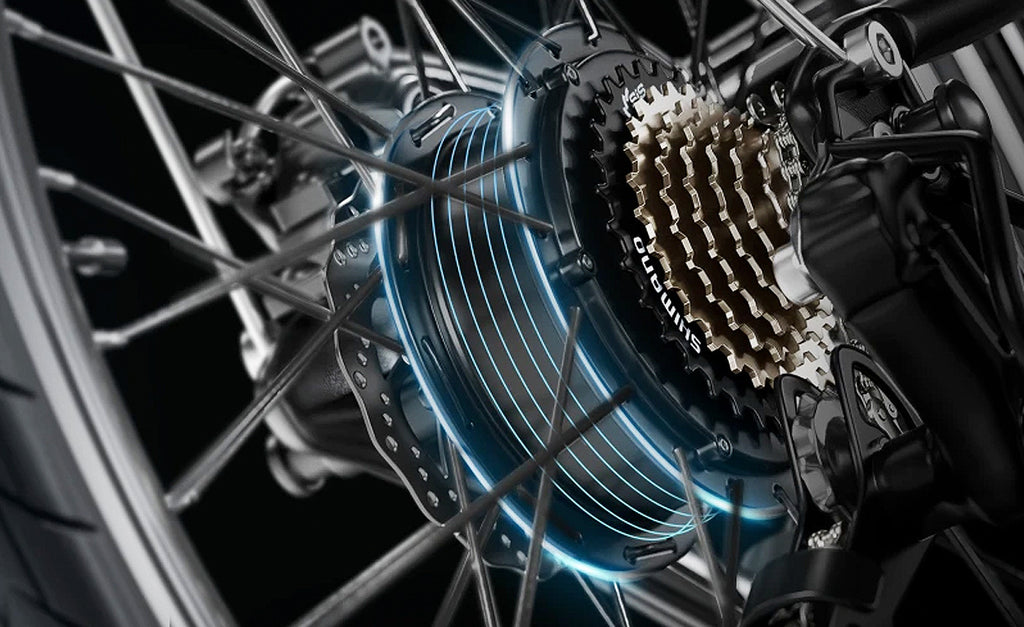 250 W Hub Drive Motor
Moteur d'entrainement de 250 W
Motor en buje de 250 W
Motore Mozzo da 250 W
Keeps riders up-to-speed with sufficient power and a tailwind push on inclines Permet aux cyclistes de conserver leur vitesse grâce à une puissance suffisante et à un effet « vent de dos » en montée. Mantiene a los ciclistas a velocidad máxima con potencia suficiente e impulso de viento de cola en las pendientes Mantiene i ciclisti veloci con potenza sufficiente e una spinta di vento in coda sui pendii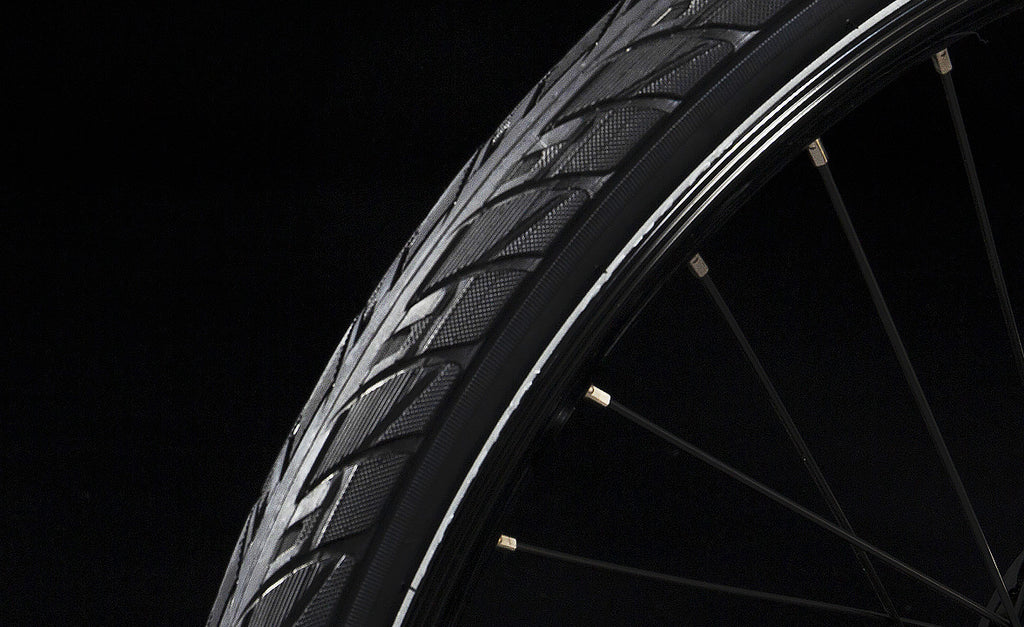 Puncture-Resistant Tires
Pneus anticrevaison
Neumáticos resistentes a los pinchazos
Pneumatici resistenti alle forature
Make every ride safe and enjoyable with impressive durability Une durabilité impressionnante qui rend chaque trajet sûr et agréable Haz que cada viaje sea seguro y placentero con una durabilidad impresionante Rendono tutte le guide sicure e divertenti con durabilità impressionante
25 km/h Maximum Speed
Vitesse maximale de 25 km/h
Velocidad máxima de 25 km/h
25 Km/h Velocità Massima
Provides a smooth and fast-paced ride with pedal assist Offre une conduite souple et rapide grâce à l'assistance au pédalage Desplazamientos fáciles y rápidos con asistencia al pedaleo Offre una guida veloce e liscia con assistenza del pedale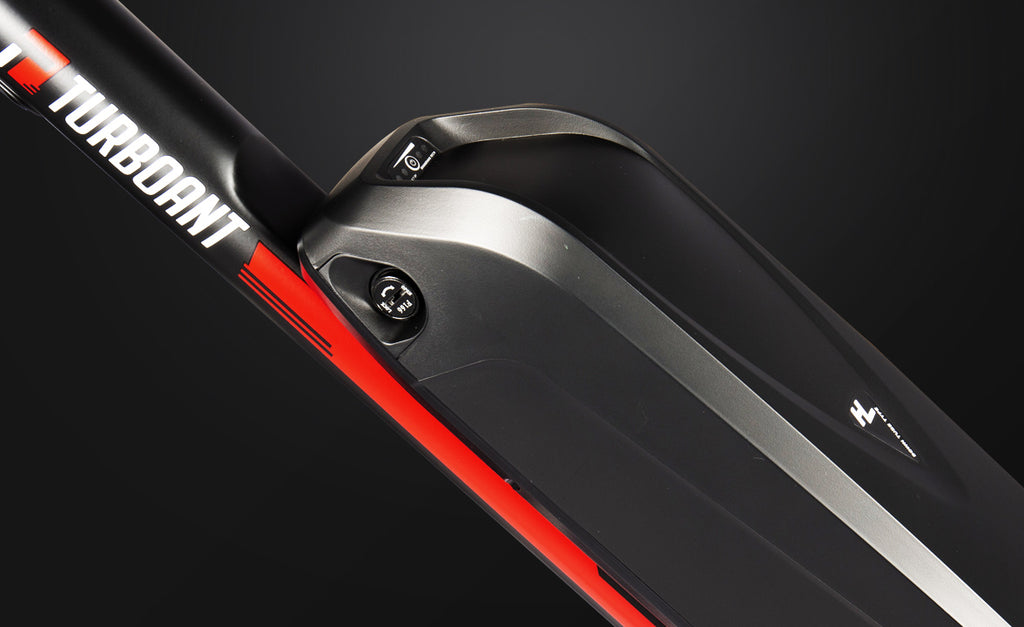 100 km Maximum Range
Portée maximale de 100 km
100 km de alcance máximo
Range Massimo 100 km
Handles daily commutes, leisure riding, and weekend city explore Pour les trajets quotidiens, les promenades de loisir et les excursions en ville le weekend Te acompaña en tus desplazamientos diarios, de ocio, y en las exploraciones urbanas de fin de semana Gestisce giri quotidiani, giri di piacere, e esplorazioni della città nel fine settimana
Practical Features, Added Riding Confidence
Fonctions pratiques, confiance accrue en matière de conduite
Características prácticas, añadiendo seguridad al manejo
Caratteristiche pratiche, maggiore sicurezza di guida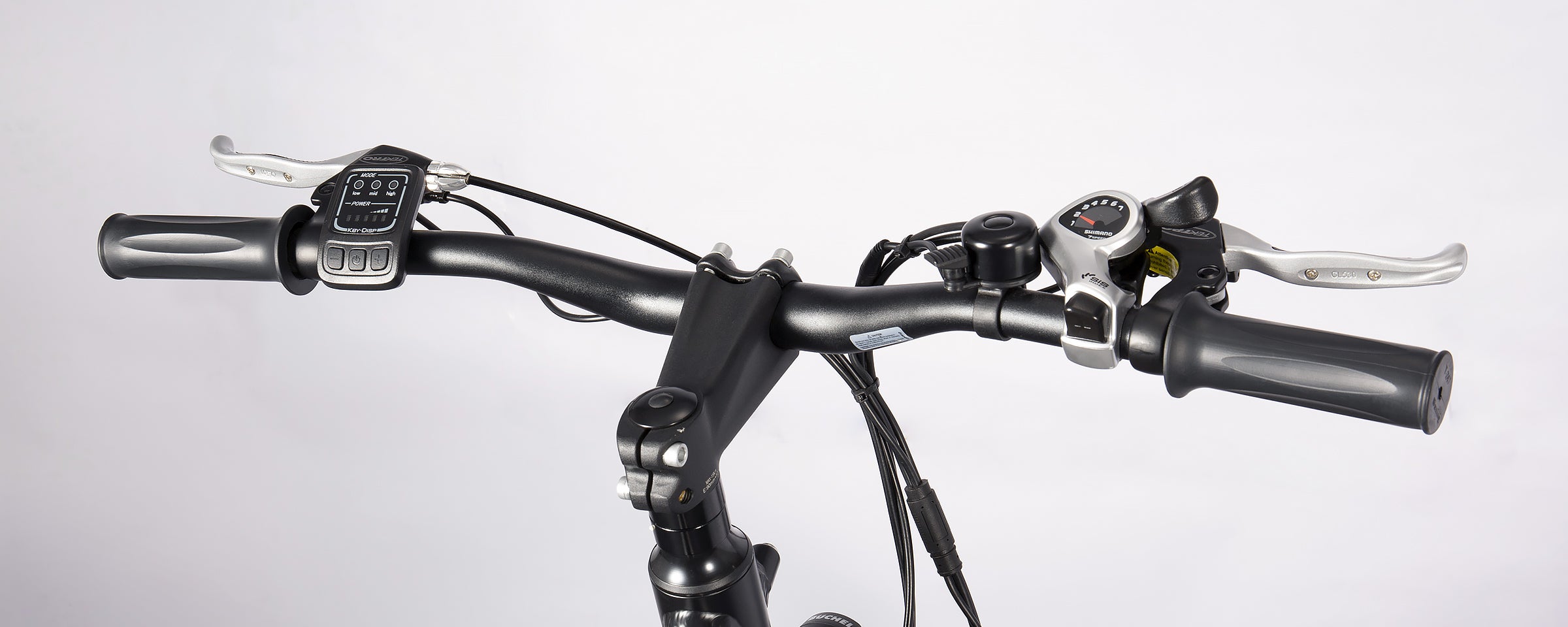 3-Level Pedal Assist
Assistance au pédalage à trois niveaux
Asistencia al pedaleo de 3 niveles
Assistenza Pedale a 3 Livelli
Ideal for many sorts of rides, from two-wheel roaming to sweat-building workouts Idéal pour toutes sortes de randonnées, du cyclotourisme aux séances d'entrainement Ideal para muchos tipos de viaje, desde excursiones sobre dos ruedas a entrenamientos que te hagan sudar Ideale per molti tipi di pedalate, dal girovagare su due ruote agli allenamenti che fanno sudare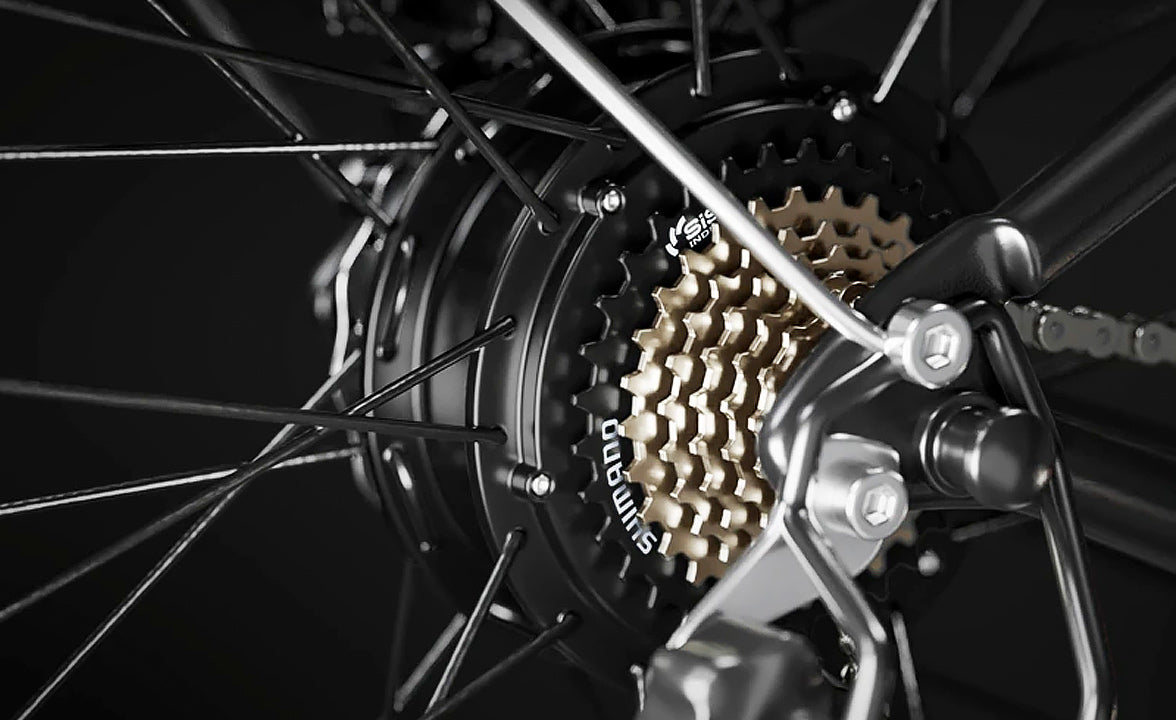 7-Speed Derailleur
Dérailleur à sept vitesses
Cambio de marchas de 7 velocidades
Deragliatore a 7 velocità
Adds both speed and fun to any ride Ajoute de la vitesse et du plaisir à n'importe quel trajet Añade velocidad y diversión a cualquier viaje Aumenta sia la velocità che il divertimento di qualsiasi guida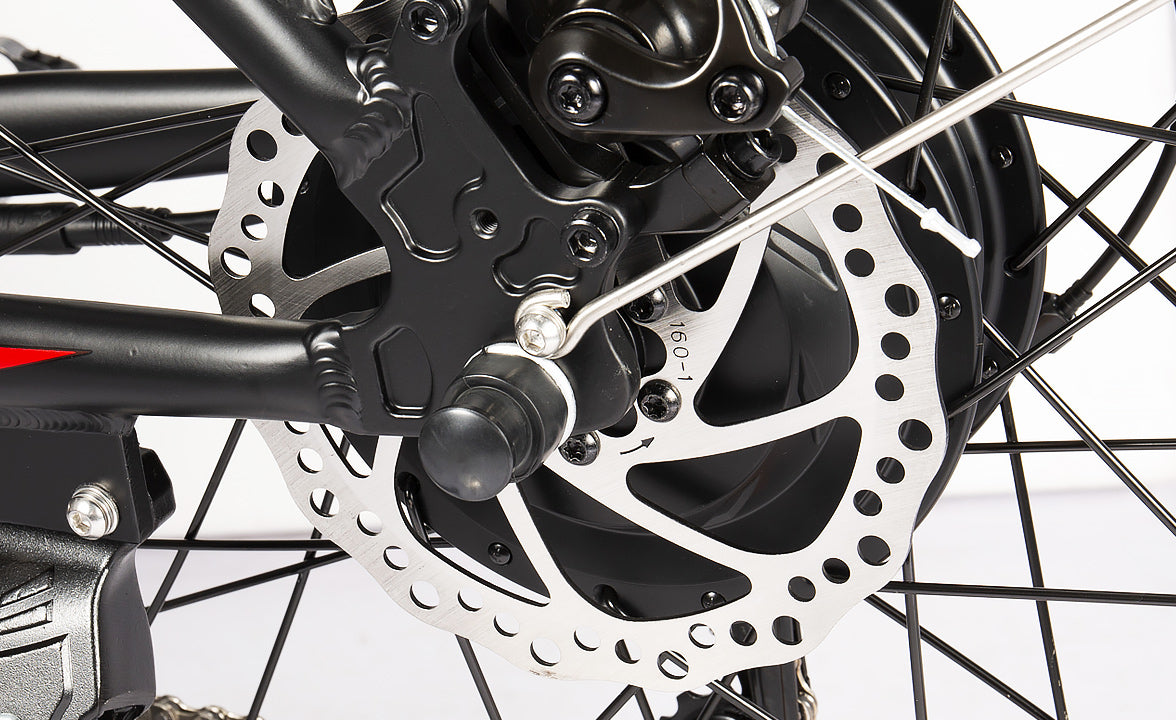 6.3-Inch Disc Brake
Frein à disque de 160 mm
Freno de disco de 160 mm
Freno a Disco da 160 mm
Gives peace of mind with responsive braking Tranquillité d'esprit grâce à un freinage réactif Te da tranquilidad con su frenado sensible Offre tranquillità con frenata reattiva
Detail-Oriented Design for a Hassle-Free Ride
Conception axée sur les détails pour un trajet sans encombre
Diseño orientado al detalle para una conducción sin dificultades
Design orientato verso i dettagli per una corsa senza problemi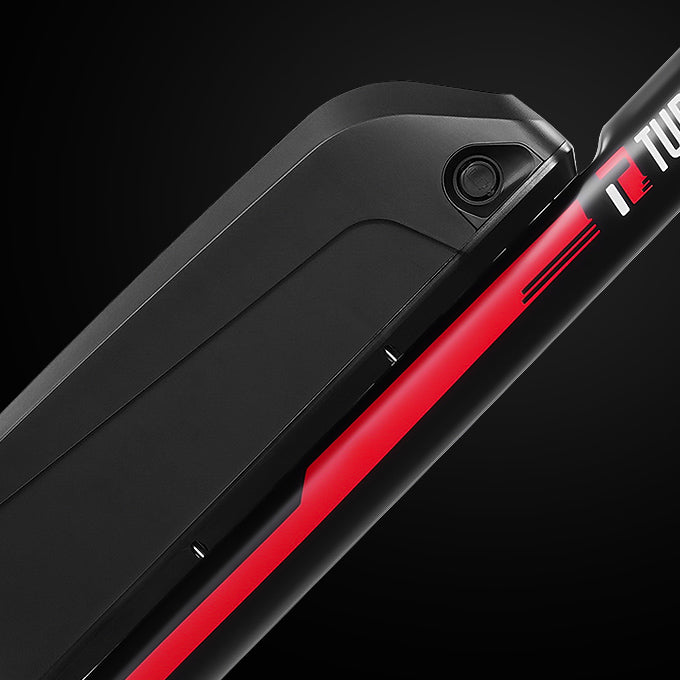 Reliable Battery

Batterie fiable

Batería fiable

Batteria Affidabile

Makes the e-bike go far, fast, and with an added dose of fun

Permet au vélo électrique d'aller vite et loin, avec une dose supplémentaire de plaisir

Hace que la bicicleta eléctrica llegue lejos, rápido y con una dosis de diversión añadida

Fa andare la bici lontana, veloce, e con una dose di divertimento in più
Pedal Assist

Verrouillage d'accélération

Seguro de acelerador

Blocco dell'Acceleratore

Temporarily disables acceleration when necessary for enhanced safety

Désactive temporairement l'accélération lorsque cela est nécessaire pour renforcer la sécurité

Desactiva la aceleración de forma temporal cuando es necesario para una mayor seguridad

Disabilita temporaneamente l'accelerazione quando necessario per una sicurezza maggiore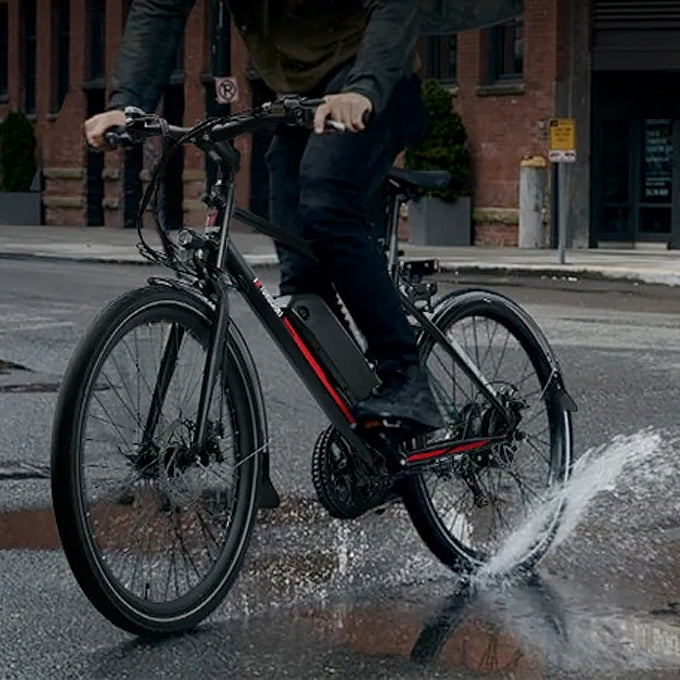 IP65 Waterproof

Norme d'étanchéité IP65

Resistente al agua IP65

Resietente all'Acqua IP65

Withstands water damage and maintains good riding performance

Résiste aux dommages causés par l'eau et maintient de bonnes performances de conduite

Aguanta el daño por agua y mantiene un buen rendimiento en la conducción

Resiste ai danni dell'acqua e mantiene buone prestazioni di guida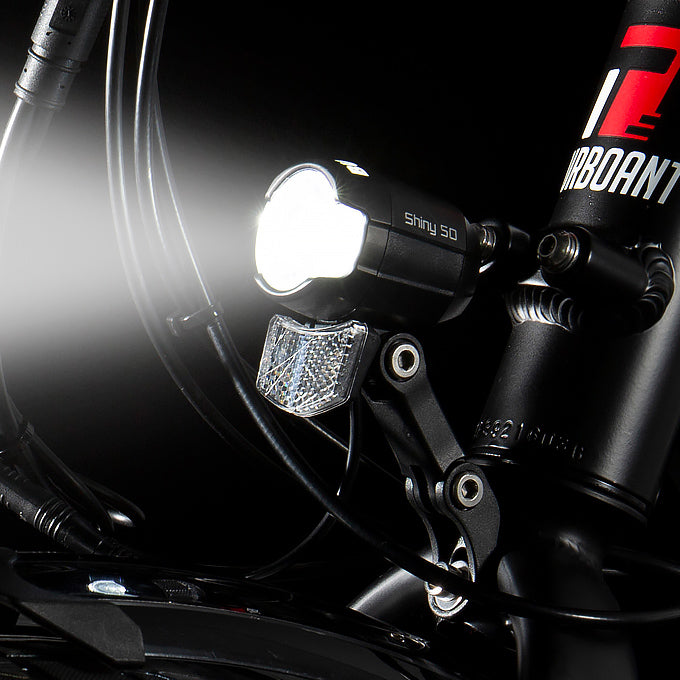 2 W LED Headlight & Taillight

Phares et feux arrière à LED 2 W

Faro delantero y trasero LED de 2 W

Faro Anteriore e Luci Posteriori 2 W LED

Increases your visibility and improves safety after dark

Accroit votre visibilité pour renforcer votre sécurité dans l'obscurité

Aumenta la visibilidad y mejora la seguridad en la oscuridad

Aumenta la tua visibilità e la sicurezza al buio
Specifications
Spécifications
Especificaciones
Specifiche
Performance

Performances

Rendimiento

Prestazione

| | | | |
| --- | --- | --- | --- |
| Hub Motor | 250 W brushless gear motor | Rider Height | 5'3"- 6'4"(1.6-2 m) |
| Lithium-Ion Battery | 36 V 13 Ah | Controller | 36 V 15 A |
| Charger | 36 V 2 A | Display | LED display |
| Max. Payload Capacity | 264 lb (120kg) | Weight | 51.8 lb (23.5 kg) |
| Range | 60-100 km | Pedal Assistance | 3 levels (Low, Mid, High) |

| | | | |
| --- | --- | --- | --- |
| Moteur de moyeu | Motoréducteur sans balais 250 W | Taille conducteur | 1,60 à 2,0 m (5'3"- 6'4") |
| Batterie Li-Ion | 36 V 13 Ah | Contrôleur | 36 V 15 A |
| Chargeur | 36 V 2 A | Écran | Affichage voyants LED |
| Charge maximale supportée | 120 kg (264 lbs) | Poids | 23,5 kg (51,8 lbs) |
| Autonomie | 60-100 km | Assistance au pédalage | 3 niveaux (Bas, Moyen, Haut) |

| | | | |
| --- | --- | --- | --- |
| Motor de buje | Motor de velocidades sin escobillas de 250 | Altura del conductor | 1.6–2 m (35–60 Miles) |
| Batería de ion de litio | 36 V 14 Ah | Controlador | 36 V 15 A |
| Cargador | 36 V 2 A | Pantalla | Pantalla LCD |
| Capacidad máxima de carga | 120kg (264 lb) | Peso | 30.5 kg (67.2 lb) |
| Alcance | 60–100 km | Asistencia de pedal | Nivel 0-5 |

| | | | |
| --- | --- | --- | --- |
| Motore Hub | 250 W motore brushless a marce | Altezza Guidatore | 5'3"- 6'4"(1.6-2 m) |
| Batteria Ioni di Litio | 36 V 13 Ah | Controller | 36 V 15 A |
| Caricatore | 36 V 2 A | Display | LED display |
| Carico Utile Massimo | 264 lb (120kg) | Peso | 51.8 lb (23.5 kg) |
| Range | 60-100 km | Assistenza Pedale | 3 livelli (Basso, Medio, Alto) |
Components

Pièces

Componentes

Componenti

Tires

Kenda 26" x 1.95" city style with reflective strip

Front Fork

Integrated steel fork

Brake lever

Tektro aluminum alloy comfort grip lever

Throttle

/

Rear Light

Brake taillight

Pedal

Alloy pedal with reflector city type

Freewheel

Shimano freewheel

Bike Frame

Aluminum alloy 6061

Brake

Tektro Aries brake (6.3 in/160 mm)

Front Light

48 V LED light with waterproof cable

Chain

KMC chain

Saddle

SR-A020H

Stem

ZOOM 155

Seat Post

Diameter 1.2 in/30.4 mm
Length 13.8 in/350 mm

Crank

52T aluminum plastic (6.7 in/170 mm)

Kickstand

Aluminum alloy

Gearing

Shimano 7-speed derailleur

Spokes

12-gauge stainless steel

Manettes de freins

Levier de freins confort Tektro alliage aluminium

Accélérateur

/

Feu arrière

Feu stop AR

Pédales

Pédales en alliage avec réflecteurs type vélo de ville

Roue libre

Shimano

Cadre

Alliage d'aluminium 6061

Freins

Tektro Aries

(160 mm / 6,3 in/)

Phare AV

48 V LED avec câble étanche

Chaîne

Chaîne KMC

Selle

SR-A020H

Potence

ZOOM 155

Tige de selle

Diamètre 30,4 mm / 1,2 in. Longueur 350 mm / 13,8 in

Plateau pédalier

52 dents aluminium plastique (170 mm / 6,7 in)

Béquille

Alliage d'aluminium

Dérailleur

Shimano

7-vitesses

Rayons

Acier inoxydable

12-gauge (2,05 mm)

Palanca de freno

Palanca cómoda de empuñadura Tektro de aleación de aluminio

Acelerador

/

Luz trasera

Luz trasera de freno

Pedal

Pedal de aleación con reflector tipo ciudad

Rueda libre

Rueda libre Shimano

Cuadro

Aleación de aluminio 6061

Freno

Freno Tektro Aries

(160 mm/6.3 in)

Faro delantero

Luz LED de 48 V con cable resistente al agua

Cadena

Cadena KMC

Sillín

SR-A020H

Potencia

ZOOM 155

Tija

Diámetro 30.4 mm/1.2 in Longitud 350 mm/13.8 in

Biela

52T de plástico de aluminio (170 mm/6.7 in)

Pata de cabra

Aleación de aluminio

Velocidades

Desviador Shimano de

7 velocidades

Radios

Calibre 12 de

acero inoxidable

Gomme

Kenda 26" x 1.95" stile città con striscia riflettente

Forcella Anteriore

Forcella in acciaio integrata

Leva Freno

Tektro leva comfort grip in lega di alluminio

Acceleratore

/

Luce Posteriore

Fanale posteriore freno

Pedale

Pedale in lega con catarifrangente da città

Ruota Libera

Ruota Libera Shimano

Telaio

Lega di alluminio 6061

Freno

Freno Tektro Aries (6.3 in/160 mm)

Faro Anteriore

Luce LED 48 V con cavo impermeabile

Catena

Catena KMC

Sella

SR-A020H

Stelo

ZOOM 155

Reggisella

Diametro 1.2 in/30.4 mm
Lunghezza 13.8 in/350 mm

Manovella

52T plastica di alluminio (6.7 in/170 mm)

Cavalletto

Lega di Alluminio

Cambio

Deragliatore Shimano 7 marce

Raggi

Accaio inossidabile calibro 12
Dimensions

Dimensions

Dimensiones

Dimensioni

| | | | |
| --- | --- | --- | --- |
| Total Length | 182 cm (71,7 in) | Handlebar Height | 105 cm (41,3 in) |
| Minimum Seat Height | 72,5 cm ( 28,6 in) | Wheelbase | 112,5 cm (44,3 in) |
| Maximum Seat Height | 92.5 cm (36,5 in) | Standover Height | 74 cm (29,1 in) |
| Top Tube Length | 53 cm (20,9 in) |   | |

| | | | |
| --- | --- | --- | --- |
| Longueur totale | 182 cm (71,7 in) | Hauteur du guidon | 105 cm (41,3 in) |
| Hauteur minimale de la selle | 72,5 cm ( 28,6 in) | Empattement | 112,5 cm (44,3 in) |
| Hauteur maximale de la selle | 92.5 cm (36,5 in) | Hauteur à partir du sol | 74 cm (29,1 in) |
| Longueur de la barre supérieure | 53 cm (20,9 in) |   |   |

| | | | |
| --- | --- | --- | --- |
| Longitud total | 182 cm (71,7 in) | Altura del manillar | 105 cm (41,3 in) |
| Altura mínima del sillín | 72,5 cm ( 28,6 in) | Distancia entre ejes | 112,5 cm (44,3 in) |
| Altura máxima del sillín | 92.5 cm (36,5 in) | Altura del tubo horizontal | 74 cm (29,1 in) |
| Longitud del tubo horizontal | 53 cm (20,9 in) |   |   |

| | | | |
| --- | --- | --- | --- |
| Lunghezza Totale | 71.7 in (182 cm) | Altezza Manubrio | 41.3 in (105 cm) |
| Altezza Minima Sella | 28.6 in (72.5 cm) | Interasse | 44.3 in (112.5 cm) |
| Altezza Massima Sella | 36.5 in (92.5 cm) | Altezza Standover | 29.1 in (74 cm) |
| Lunghezza Tubo Superiore | 20.9 in (53 cm) |   | |
Packaging
Emballage
Embalaje
Imballaggio
1 x R1 Electric Bike

(90% assembled)

1 x Vélo électrique R1


(90% assemblé)

1 x Bicicleta eléctrica R1


(90% ensamblado)

1 x Bici elettrica R1

(assemblato al 90%)

1 × Front Wheel

1 x Roue avant

1 x Rueda delantera

1 x Ruota anteriore

2 x Pedals

2 x Pédales

2 x Pedales.

2 x Pedali

1 × Front Fender

1 x Garde-boue avant

1 x Guardabarros delantero.

1 x Parafango anteriore

1 x Headlight

1 x Phare

1 x Faro.

1 x Faro

1 × Quick Release Lever

1 x Levier de dégagement rapide

1 x Palanca de liberación rápida

1 x Leva a sgancio rapido

1 x Charger

1 x Chargeur

1 x Cargador.

1 x Caricatore

2 x Keys

2 x Clés

2 x llaves.

2 x chiavi

1 x Toolkit

1 x Boîte à outils

1 x Juego de herramientas.

1 x Cassetta degli attrezzi

1 x User Manual

1 x Manuel d'utilisation

1 x Manual de usuario.

1 x Manuale utente

1 x Warranty Card

1 x Carte de garantie.

1 x Tarjeta de garantía.

1 x Scheda di garanzia
Q & A
Q&R
Q & A
Q & A
Is it easy to assemble the e-bike? Quelle est la taille recommandée du conducteur du R1 ? ¿Cuál es la altura de conductor recomendada? È facile assemblare l'e-bike?
Yes. All TurboAnt e-bikes come 90% pre-assembled with a toolkit containing everything needed. There is also an easy-to-follow user manual for rider's reference.
La taille recommandée du conducteur peut varier entre 1,6 m et 2 m (5'3"- 6'4").
La altura de conductor recomendada es 1.6 m-2 m (5'3"-6'4").
Tutte le bici TurboAnt arrivano premontate al 90% con un toolkit contenente tutto il necessario oltre a un manuale d'istruzione facile da seguire.
What is the recommended rider's height? Est-il facile d'assembler le vélo électrique ? ¿Es fácil ensamblar la bici eléctrica? Qual è l'altezza consigliata per chi guida?
The recommended rider height is 5'3"-6'4"(1.6 m-2 m).
Tous les vélos électriques TurboAnt sont pré-assemblés à 90 % et livrés avec une boîte à outils contenant tout ce dont vous avez besoin ainsi qu'un manuel de l'utilisateur facile à suivre.
Todas las bicis eléctricas TurboAnt vienen 90% preensambladas con herramientas que contienen todo lo necesario más un manual de usuario fácil de seguir.
L'altezza di chi guida consigliata è 5'3"-6'4"(1.6 m-2 m).
Is the handlebar height adjustable on this e-bike? Quel est l'indice d'étanchéité de ce vélo électrique R1 ? Puis-je rouler sous la pluie ? ¿Cuál es la clasificación de resistencia al agua de esta bici eléctrica R1? ¿Puedo conducir bajo la lluvia? È regolabile l'altezza del manubrio di questa e-bike?
The handlebar height of the R1 cannot be adjusted.
Tous les vélos électriques TurboAnt sont classés sous l'indice d'étanchéité IP65. Cependant, nous vous déconseillons de rouler sous la pluie pour votre sécurité.
Todas las bicis eléctricas TurboAnt tienen clasificación IP65. Sin embargo, no recomendamos conducir bajo la lluvia por su seguridad.
L'altezza del manubrio del R1 non può essere aggiustata.
What is the waterproof rating on this R1 E-Bike? Can I ride it in the rain? Où puis-je conduire ce vélo électrique ? ¿Dónde puedo conducir esta bici eléctrica? Qual è il livello di impermeabilità di questa E-bike R1? Posso guidarla sotto la pioggia?
All TurboAnt e-bikes are IP65 rated. However, we recommend against riding in the rain for your safety.
Les endroits recommandés pour faire du vélo électrique comprennent les pistes cyclables désignées comme telles, les sentiers et d'autres zones où les vélos sont autorisés.
Los lugares recomendados para conducir la bici eléctrica incluyen carriles de bicicleta designados, veredas y otras áreas donde se permitan las bicicletas.
Tutte le e-bike TurboAnt sono valutate IP65. Tuttavia sconsigliamo di guidarle sotto la pioggia per la vostra sicurezza.
Where can I ride this e-bike? Faut-il décharger complètement la batterie avant la recharge ? ¿Debo descargar la batería por completo antes de cargarla? Dove posso guidare questa e-bike?
Recommended places to ride the e-bike include designated bike lanes, trails, and other areas where bikes are permitted.
Vous n'êtes pas obligé. Cependant, des charges fréquentes affecteront la durée de vie de la batterie. Nous recommandons de charger la batterie uniquement lorsqu'elle est à un niveau faible.
No necesita hacerlo. Sin embargo, cargarla frecuentemente afectará la vida de la batería. Recomendamos cargar la batería solo cuando está en un nivel bajo.
L'E-Bike R1 si comporta bene sulle strade cittadine. Pertanto, ti consigliamo di guidarlo su strade pianeggianti con buone condizioni del fondo stradale per la migliore esperienza di guida.
Should I completely drain the battery before charging? Les e-vélos TurboAnt ont-ils une assistance à l'accélération? ¿Las bicis eléctricas TurboAnt tienen asistencia de aceleración? Dovrei scaricare completamente la batteria prima di metterla in carica?
You don't have to. However, frequent charges will affect the battery life. We recommend charging the battery only when it is at a low battery level.
Suivant les lois et réglementations des différents pays, l'assistance à l'accélération et l'assistance au pédalage sont disponibles pour les vélos électriques de la version américaine. Mais seule l'assistance au pédalage est disponible pour les vélos électriques de la version européenne.
De acuerdo con leyes y regulaciones de diferentes países, la asistencia de aceleración y de pedal están disponibles para las bicis eléctricas versión estadounidense. Pero solo la asistencia de pedal está disponible para las bicis eléctricas versión europea.
Non è necessario. Tuttavia, cariche frequenti influiranno sulla durata della batteria. Si consiglia di caricare la batteria solo quando ha un basso livello energetico.
Do TurboAnt e-bikes have throttle assist? La hauteur du guidon est-elle réglable sur ce vélo électrique ? ¿La altura del manillar es ajustable en esta bici eléctrica? Le e-bike TurboAnt hanno assistenza all'acceleratore?
According to laws and regulations of different countries, both throttle assist and pedal assist are available for US-version e-bikes. But only pedal assist is available for European-version e-bikes.
La hauteur du guidon du R1 n'est pas réglable.
La altura del manillar de la R1 no se puede ajustar.
Secondo leggi e regole di diversi paesi, sia l'assistenza all'acceleratore che al pedale sono disponibili per e-bike destinate agli USA. Ma solo l'assistenza al pedale è disponibile per e-bike Europee.
How far can I go on a single charge? Jusqu'où puis-je aller avec une seule charge ? ¿Qué tan lejos puedo llegar con una sola carga? Quanto vado lontano con una singola carica?
This TurboAnt e-bike has a range of up to 60 miles if you fully charge the battery. However, the actual range depends on various factors such as terrain types, wind, and load. We recommend you follow riding instructions in the user manual to maximize your riding range.
Ce vélo électrique TurboAnt a une autonomie pouvant atteindre 97 km (60 miles) si la batterie est complètement chargée. Cependant, l'autonomie réelle dépend de divers facteurs tels que les types de terrain, le vent et la charge supportée. Nous vous recommandons de suivre les instructions de conduite du manuel de l'utilisateur pour optimiser votre autonomie.
Esta bici eléctrica TurboAnt tiene un alcance de hasta 96 km (60 mi) si usted carga la batería completamente. Sin embargo, el alcance real depende de varios factores como tipo de terreno, viento y carga. Recomendamos que siga las instrucciones de conducción en el manual de usuario para maximizar su alcance de viaje.
Questa e-bike TurboAnt ha un range di 60 miglia se la batteria viene caricata completamente. Tuttavia, il range effettivo dipende da vari fattori come i tipi di terreno, vento, e carico. Consigliamo di seguire le istruzioni di guida del manuale d'istruzioni per massimizzare il range di guida.
Is this battery detachable? Cette batterie est-elle amovible ? ¿Esta batería es removible? La batteria è removibile?
Yes. You can take out the battery for charging or storage. Please refer to the user manual for operation details.
Oui. Vous pouvez retirer la batterie pour la recharger ou la ranger. Faites toutefois attention lorsque vous retirez cette batterie du cadre du vélo en cas de dommages. Pour le mode d'emploi détaillé, veuillez vous référer au manuel de l'utilisateur.
Sí. Usted puede sacar la batería para cargarla o almacenarla. Por favor refiérase al manual de usuario para detalles de operación.
Si. Puoi rimuovere la batteria per caricare e conservazione. Si prega di fare riferimento al manuale d'istruzione per dettagli d'operazione. Si. Puoi rimuovere la batteria per caricare e conservazione. Si prega di fare attenzione mentre si rimuove questa batteria dal telaio della bici in caso di danno. Per dettagli, si prega di fare riferimento al manuale d'uso.
What is the lifespan of the battery? Quelle est la durée de vie de la batterie ? ¿Cuál es la vida útil de la batería? Qual è la durata della batteria?
This battery has a lifespan of 3 years. However, its lifespan will be influenced by various factors such as charging operation, riding habits, and battery maintenance. It's strongly recommended that you follow the user manual for battery operation and maintenance.
Cette batterie a une durée de vie de 3 ans. Toutefois, sa durée de vie sera influencée par divers facteurs tels que le processus de charge, le mode de conduite et l'entretien de la batterie. Il est fortement recommandé de suivre les conseils du mode d'emploi pour le fonctionnement et l'entretien de la batterie.
Esta batería tiene una vida útil de 3 años. Sin embargo, su vida útil puede ser influenciada por varios factores como operación de carga, hábitos de conducción y mantenimiento de la batería. Se recomienda fuertemente que usted siga el manual de usuario para la operación y el mantenimiento de la batería.
La batteria ha una durata di 3 anni. Tuttavia la sua durata sarà condizionata da vari fattori come le operazioni di carica, abitudini di guida, e manutenzione della batteria. Consigliamo di seguire il manuale d'uso per le operazioni di batteria e manutenzione.
How long does it take to fully charge the battery? Combien de temps dure une charge complète de la batterie ? ¿Cuánto tarda cargar la batería por completo? Quanto ci vuole a caricare pienamente la batteria?
A full charge takes up to 7 hours. You can read the LED lights to check the battery level when the battery is being charged.
Une charge complète demande jusqu'à 7 heures. Vous pouvez voir les barrettes LED pour vérifier le niveau de la batterie lorsqu'elle est en charge.
Una carga completa toma hasta 7 horas. Puede leer las luces LED para verificar el nivel de la batería mientras la batería se está cargando.
Una carica completa richiede circa 7 ore. Puoi leggere la luce LED per controllare il livello di batteria durante la carica.
Which terrain type is suitable for this e-bike? Quels types de terrains conviennent à ce vélo électrique ? ¿Qué tipo de terreno es adecuado para esta bici eléctrica? Quale tipo di terreno è adatto a questa e-bike?
The R1 City E-Bike performs well on city roads. Therefore, we recommend riding it on flat roads with good surface conditions for the best riding experience.
Le vélo électrique R1 se comporte bien sur les routes urbaines. Par conséquent, nous vous recommandons de le conduire sur des routes plates avec de bonnes conditions de surface pour une expérience de conduite optimale.
La bicicleta eléctrica R1 se desempeña bien en las calles de la ciudad. Por lo tanto, recomendamos conducirlo en carreteras llanas con buenas condiciones de superficie para la mejor experiencia de conducción.
Le gomme grosse permettono a questa bici di performare bene su tutti i terreni, come le strade di città, strade accidentate e spiagge.
Can this e-bike still function as a regular bicycle when the battery runs out? Ce vélo électrique peut-il encore fonctionner comme un vélo ordinaire lorsque la batterie est épuisée ? ¿Esta bici eléctrica aún puede funcionar como una bicicleta regular cuando la batería se acaba? Questa e-bike funziona ancora come una bici regolare quando la batteria scade?
Yes. However, we recommend checking the battery status regularly to have the best riding experience.
Oui. Si la batterie est à plat, vous pouvez utiliser ce vélo électrique comme un vélo normal.
Sí. Si la batería se agota, usted aún puede conducir esta bici eléctrica como una bicicleta normal.
Si, se la batteria scade, la puoi ancora guidare come una bici normale.